SAVING YOU TIME AND MONEY
Discounted Shipping Rates for Ecommerce Merchants
With ShipStation Carrier Services, you can access discounts for a range of shipping services. Save up to 68%* on the carriers that you use every day. Discover new options and deeper savings that fit any type of package.
INSTANT ACCESS TO LOW SHIPPING RATES
With ShipStation Carriers you can start shipping your orders right away! We provide immediate access to multiple carriers with pre-negotiated rates. There is no need to open your own separate carrier accounts.
Purchase postage for any service from all supported carriers and providers using the funds in your ShipStation balance. Instead of managing payments for multiple postage accounts, use just one balance for UPS, Canada Post, FedEx, Purolator, CanPar Express, and DHL Express!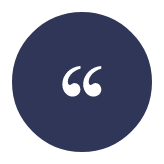 Inker Supply
We reduced shipping costs 36.78% by being able to add UPS from ShipStation this year.
The lowest shipping rates, however and wherever you ship
*Rates are limited to shipping from Canada only. These rates and discounts exclude shipment origins from the U.S., including Hawaii, Puerto Rico, and Alaska. Rates and any applicable discounts are subject to change at any time without notice and are estimates based on comparisons to publicly available retail rates.