Consumers are increasingly cost-conscious and it's making their shopping habits more selective. But they're not alone. These same concerns are shared by merchants, too. Ultimately inflation is the major force shaping ecommerce in 2023. This is the common thread that runs throughout ShipStation's Consumer and Merchant Benchmark Report. Economic factors are driving eager, tech-savvy buyers and sellers to shop around more for the best deals. Combining survey results from 8,000 households globally and hundreds of merchants, ShipStation was able to get a pulse on the trends and demands that will define 2023 for ecommerce businesses and their shoppers.
While inflation is a major concern of consumers and businesses alike, Americans remain cautiously optimistic. Looking at this report, you'll notice that everyone has learned to be a bit more patient. This is due in large part to supply chains picking back up after the past couple of years. For ecommerce merchants, this is welcome news. People are shopping online more, and previous demands for speedy delivery have decreased. But just because shoppers are more patient doesn't mean merchants are off the hook. While shopping remains strong, cost-conscious shoppers aren't only looking at price tags. Affordable delivery and returns options are becoming increasingly important.
While ecommerce has allowed customers to shop without entering a store, newer shopping trends don't even require you to shop on an ecommerce site. Someone can be watching a reel on their phone of a celebrity chef making spaghetti and end up placing an order for a shirt that reads "Mission Im-pasta-bowl" without the video even cutting off. This same seamless experience translates into growing consumer expectations beyond the buying process and into the delivery experience—including returns. Your success as a merchant will require being increasingly adaptable to evolving consumer demands. But, then again, that's always been the case.
Merchants can adapt to consumer demands and grow their businesses without having to reinvent their processes. Optimization is key, and we have found a few places you can fill in the gaps of what buyers want. But it doesn't require much work to offer it to them.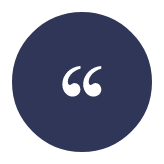 Sudha Chandrasekharan
"This year, consumers have become more price conscious, and therefore selective, about the brands they purchase from. This report highlights an urgent need for merchants to provide a phenomenal buying experience, from start to finish, to stand out to the modern consumer."
Inflation Drives Consumer and Merchants' Economic Concerns
In 2023, inflation will have a $319 billion impact on global spending with a whopping $219 billion of that hitting Americans. Whether it's eggs, gas, airfare, or school lunches, it's hard to look at a monthly bank statement without thinking, "was my account hacked?"
Despite inflation and its impact, American consumers are also largely undeterred from adding items to their carts. Their caution reflects a change in shopping habits rather than the decision to shop or not. Online shopping holds a steady pace. 48% of American consumers had 10 or more packages delivered to them in the past year.
Ecommerce isn't just for specialty goods, either. With grocery, food delivery, and ridesharing apps built into everyday life, it's incredibly easy to have everything delivered to you. As 'online shopping' becomes simpler and more commonplace, Americans are increasingly likely to shop around for the best deals. (You don't have to drive to the store across town, just open another app or a new tab!) With so many choices, there are a few deciding factors. Consumers buy when they find an online retailer that provides the balance of affordability, convenience, and delivery speed they're looking for.
While ecommerce has taken the chore out of going out to the grocery store and buying practical items like paper towels or cat food, shoppers do still seek out smaller retailers. We found that 81% of consumers say they will make efforts to shop with small businesses in 2023, with 35% voicing a willingness to even pay more to support smaller retailers. Throughout this report, you'll see that despite inflation concerns, there are plenty of ways the average ecommerce retailer can attract deal-hungry shoppers. It just requires a few tweaks to the process. We include insight from industry figures and examine data and trends that can help you stand out among even the largest competitor.
Acknowledgments
Retail Economics, which includes economic modeling and data-driven insights developed from a nationally representative consumer panel survey comprising over 8,000 households across the US, UK, Canada, Australia, Germany, France, Italy, and Spain.
Auctane-driven research, including insight from 1,000 consumers in the U.S.
Auctane-driven research, including insight from over 300 merchants in the U.S.