Dearest Mine
Published on
April 18, 2018
SUMMARY
Art from a bygone era: the locket. Lori has revived the practice and offers simply gorgeous pieces of jewelry to her customers around the world.
You don't see too many lockets today (maybe even a bit of a forgotten art), and yours are so gorgeous; how did your business begin?
Lockets have been around for many centuries and I've always been drawn to the rich history of them. My lockets are meant to carry a story, start a conversation, keep those we love close to our hearts; honoring the past by using vintage-inspired lockets, but also celebrating the present by adding delightful elements of novelty, photography, beauty, and pizzazz in each piece. I draw my inspiration from an era bygone and I design each piece with a nostalgic nod to the past. I intend my lockets to be handed down from generation to generation to continue the cycle of cherished gift-giving. Everyone has a story to tell and it's thrilling for me to allow each customer to find theirs!
I believe that lockets represent the deepest part of the human self: they show on the outside what you want people to see, but inside, there's a secret message. What you wear is a reflection of who you are, and whether it's a custom photograph, a hot air balloon, an enchanted forest, an inspirational quote, or a flower…my lockets elicit an emotional response because the picture speaks volumes without saying a word. People long for a way to express themselves, and I believe that my lockets can give them that special freedom of expression.
My business began over 2 decades ago when I dabbled in the art of jewelry making. Turned off by the exploited prices I saw in stores, I was on a mission to create my own designs and I was soon on a journey of teaching myself new and fun techniques. My passion for jewelry making was born that day. After years of producing many colorful collections featuring sterling silver and gemstones, I felt that something was missing…something that would allow my unique personality to shine through in a special and deeper way and allow me to impact and touch more people than ever before. In 2007, my true love of art and photography mixed with my passion for jewelry…and both worlds collided to create my specialty locket company!
I saw you partner with other artists; how did that practice start?
I'm privileged to be able to collaborate with the most talented artists and photographers in the world and our partnership means everything to me. It started with my own brother and his best friend, who are both very talented illustrators. I was given freedom to experiment with their art images and through lots of trial and error, (and many failures and mistakes) was able to perfect the detailed production process of creating my art jewelry. We took the very first art jewelry collection to Comic Con back in 2007 and it nearly sold out on day one! I knew I was on to something special because of the quick sales and increased customer demand. From there, I reached out to many award-winning artists and photographers whose images personally resonated deep with me and created an intimate team of like-minded creative visionaries. My goal was to hand-select amazing partners and create portable, wearable, drool-worthy lockets that make the perfect keepsake gifts. Together, we've all woven our own unique thread throughout a collective tapestry to create something so beautifully unique that we couldn't have done on our own. Mixing art and photography with my lockets is a match made in heaven!
How has ShipStation helped you with your business?
I was in the dark ages before I had ShipStation in my life! I was hand-addressing bubble mailers and affixing real life stamps (oh my!) to my packages….and spending way too much time on shipping. My business was growing and I needed a solution to help me scale….and fast! The day I signed on to ShipStation was a glorious day indeed! There are countless advantages, tools, and fab features that have helped my business, but I'll just name a few. I love the Sales Overview feature that lets me see in a quick glance which are my top selling products and revenue. This helps me focus and target my marketing, advertising efforts, and campaigns directly towards those top selling items instead of guessing which items are popular and wasting money. Also, I love that I can customize the rules to automate orders. Many of my packages and items are the same exact size and weight, so I save time by customizing those fields to help speed up and streamline the shipping process. I also love that I can add private internal notes to each customer's order. This is so helpful because I have a shipping assistant (Go Tiffany!) who works remotely from my downtown Los Angeles studio and I can log in and leave her special notes on specific orders… she can log in and grab those notes before shipping orders. And the feature that sorts the orders by oldest to newest is helpful too… to help prioritize which orders need to ship ASAP.
What's your favorite ShipStation feature?
Too many to name…but I think one of my favorites is the integration feature. I sell on many platforms and it's just so nifty to log into ShipStation and all of my orders just magically appear on the screen! All the customer's order info and addresses are already pre-populated. Eureka! And another favorite feature is when I ship each order, it automatically updates and sends the shipping info to each integrated platform so I don't have to spend any extra time emailing and updating each customer with the tracking info… ShipStation does that for me! Applause… applause all around!! When they say "Zero To Ship in No Time", they mean it!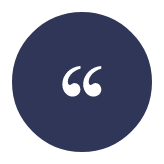 Lori Patton
I was in the dark ages before I had ShipStation in my life! My business was growing and I needed a solution to help me scale… and fast! The day I signed on to ShipStation was a glorious day indeed!