Designhype
Published on
June 19, 2014
SUMMARY
When traveling (whether you're in a new city or not) knowing the metro system is important. Designhype creates beautiful bracelet cuffs to help you navigate your way in a number of cities both domestic and abroad.
Your cuffs and necklaces are absolutely gorgeous, how did you think of the idea?
Thank you! All of our products are really designed by the women we interview. Our cuff bracelets were designed for a female traveler who said she felt like a tourist in her own city, she had just moved to New York City the year prior.
Your brand and blog both have a theme of travel and design; what is your favorite place that you've visited?
I got to swim in the Aegean Sea in Bodrum, Turkey. It was the most beautiful place I've ever been.
How has ShipStation helped you with your business?
ShipStation has really made our in-house shipping so much faster! We had about 20 steps in our shipping process prior to using ShipStation, now we only use ShipStation, it has made us much more efficient.
What's your favorite ShipStation feature?
I really love that ShipStation emails the tracking information out to our customers once we have shipped the orders. I used to email every single person individually, which I love, but it did get too overwhelming eventually.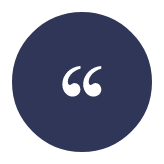 Tiffany Burnette
ShipStation has really made our in-house shipping so much faster!