FilterEasy
Published on
October 9, 2015
SUMMARY
Breathing clean air has never been easier with FilterEasy's awesome subscription program for replacing your air filters. Here's how they started, and how they use ShipStation.
Now that I know about it, FilterEasy seems like something I should've been subscribed to all my life. But how did the company start?
After living in my college apartment for 6 months, the air filter looked like a winter sweater. After noticing, I promptly went to a big box hardware store to pick up a new filter. Upon returning home an hour later, I realized that I had purchased the wrong size filter! Another hour later, I arrived back home with the correct size. At that point it dawned on me: "How many other people have this awful problem on a regular basis? Why are filters not delivered to me like my other subscriptions are?" It was from that moment on that my friend and business partner, Thad Tarkington, and I vowed to resolve the pesky air filter dilemma. A few months later, FilterEasy.com was born!
What made you go for a subscription-based business versus just selling filters online?
Following a simple childhood policy naturally lead me to subscription over standard e-commerce. From a young age, my mom taught me to have the right things, in the right place, exactly when I needed them. Subscription filters was a no brainer! Most air filters need to be replaced at least every 90 days. With their locations being "out-of-sight and out-of-mind," it's hard to remember when it's time for a change out. When you do remember it's time for a change, you often don't recall your sizes or your size is out of stock at the store. We believe that no one should have to think about their air filters.
How has ShipStation helped you with your business?
We went from zero to thousands of shipments per day in less than a year. ShipStation's robust platform has allowed us to manage, track, and sort our orders into a format that allows for an efficient operation. SS partnerships, APIs, and connections have made it extremely easy to onboard new software and shipping carriers. Of course, regular releases of useful features is also extremely favorable!
What's your favorite ShipStation feature?
The vast filtering capabilities that can be applied to each order. With this, we can sort all of our orders to study them as we need. Oh, and the reports of course. I love good data!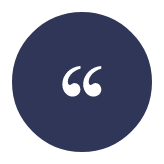 Kevin Barry
ShipStation's robust platform has allowed for us manage, track, and sort our orders into a format that allows for an efficient operation.