Goodeskin
Published on
June 26, 2019
SUMMARY
Goodeskin intends to be the affordable answer for fresh, clean skin everyone deserves.
About Goodeskin
For many of us, skincare is a habit. For Jalen, skincare is a passion. Skincare was always the goal for Jalen, but the timing of Goodeskin was unplanned. Jalen founded Goodeskin while still in school. "I did all the formulation and all the bottling myself," says Jalen. Jalen channeled his education in biology to create a clean and affordable skincare company.
Goodeskin's approach to skincare is science-based, natural, and handmade. A chemist by trade, ecommerce proved to be initially challenging for Jalen, but applications like ShipStation helped make the transition much smoother.
The Problem
Developing the products, filing with the FDA, and creating an ecommerce site were not only time-consuming but also expensive. When it came time to actually ship their products, keeping the process affordable was crucial. Shipping products was one thing—but finding people to buy them was another. "I realized kind of early that I'm not a marketing whiz," Jalen says.
He tapped into social media, seeing it as the most effective marketing strategy for his grassroots business. When a customer posts about Goodeskin on Instagram, it opens up a place to connect between the brand and its clients. "I am able to put a face to the person that placed an order, and I'm able to open a better channel of communication with them because people will respond to an Instagram before they'll respond to an email."
The beauty industry revolves around social media and "Instagrammable moments," this includes a meaningful unboxing experience. The more excited a customer is about what they are opening, the more likely they are to post about it on social media. Many branded boxes come at a high price, which is a challenge for small companies like Goodeskin. Yet Jalen knew a branded experience was key for growth: "That's how you get more traffic and that's how you get more business. That was something that I had to do. I had to create a more Instagrammable moment."
The ShipStation & Arka Solution
ShipStation's free 30-day trial gave Goodeskin the tools, setup, and confidence boost it needed to get shipments out and start bringing in revenue. "ShipStation made it so easy," Jalen says. A ShipStation support expert showed him how to create automation rules and track packages. "I was sitting in my bedroom shipping these orders by myself. It was really hard. I probably would have had multiple more meltdowns than I already had if I wouldn't have had the ease of using ShipStation."
When Jalen first looked into branded packaging, many solutions were too expensive or required outrageous minimum order quantities for a small business. Through a ShipStation webinar about the importance of post-purchase branding, Jalen discovered Arka. "Graphic design is not my thing. I sent Arka ideas, they put them on a box, and now I have boxes. How crazy is that? And I didn't have to buy ten thousand of them." Arka designed and created branded boxes for Goodeskin at a price point that Jalen could afford.
Arka helped me from choosing box sizes all the way to totally designing my boxes for me. Packaging alone has elevated my brand like crazy!
The Result
ShipStation and Arka were able to provide Jalen affordable, cost-effective solutions to help him grow his business. Goodeskin's Instagram impressions increased drastically from 2017 to 2018. Jalen credits Arka branded boxes as one of the main contributors to social media growth. Creating an Instagrammable moment with the branded boxes led his customers to share their unboxing experiences and influence more impressions. Goodeskin went from operating at a loss in 2017 to becoming an increasingly profitable company today. The company saw revenue growth of 172% in just one year. Using ShipStation and Arka allowed Jalen to use his limited time more effectively—dedicating less to logistics and more to connecting with customers and growing his business.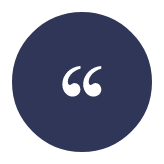 Jalen
ShipStation is 50% of why I was able to get to where I am today.