Growth Chart Art
Published on
November 17, 2015
SUMMARY
Instead of just marking a doorframe, get artsy with Growth Chart Art's beautiful charts.
I would've loved a Guitar Growth Chart growing up & I have friends that were ripe for the Surfboards—how do you decide on a new design? Do your children get a say?
When thinking about what to design, I think about what's meaningful to a family: Where they spend their time, what passions they have, what are the pastimes for which they have an affinity. Like skiing, beach themes, hunting, sports, nature.. Or funny things! For example, we just added a Lobster growth chart (available in red or blue!) to our catalog.
How challenging has it been keeping Growth Chart Art green & environmentally friendly?
There have been some challenges, and most of it has to do with the expectations of those in the marketplace, but I think the expectations are changing. You simply cannot compare a USA made product to something made in China. We have environmental laws (no two headed frogs here) and GCA pays its employees a living wage. But staying green hasn't been all that hard—we use Baltic Birch plywood which is a highly renewable resource. (I tried a North American plywood but it fell apart when we cut it.) And, our inks are solvent free and UV cured, which means that there is no harmful off-gassing. Lastly, our packaging is minimal. We use basic cardboard boxes and haven't invested a lot in things our product doesn't need. The product is the artwork, not the packaging.
Tell us a bit about your "mother's hours" and some of the groups you donate to.
Our mother's hours are simple: Come to work after you put your children on the bus (usually 8 or 8:30am), get your work done, and leave in time to be home when your children get off the bus. There are definitely times when this is not possible…like the holiday rush, but we try!
There are several non-profits we support, but our chief focus this year has been On-Belay. On-Belay is a non-profit in New Hampshire, Massachusetts and Maine, and provides adventure-based programs to children who have, or have had, a family member with cancer. With On-Belay, children find a community of other kids who can relate. Something I know all too well is that there will be dark times in life, and that all you really need is a hand to hold. Someone who will walk with you on your journey for a bit. On-Belay does this for children and their families. A helping hand makes a huge difference in someone's life.
How has ShipStation helped you with your business?
ShipStation has been wonderful! We sell on several marketplaces and had to copy and paste order information. It was horrible! We now simply click and ship! And, my the bonus of it all: The deeply discounted USPS rates are amazing!
What's your favorite ShipStation feature?
I love the way it syncs and updates all our marketplaces. It's cut our shipping time by 2/3rds.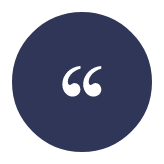 Ellen McCaleb
We now simply click and ship! And, my the bonus of it all: The deeply discounted USPS rates are amazing!