Henry's House of Coffee
Published on
February 22, 2017
SUMMARY
The foundation of Henry's House of Coffee is built upon three generations of coffee roasters. When you buy from them, you're buying in to their family.
Henry's House of Coffee is far more than a coffee shop—it looks like it's become a family tradition. How has that made it easier and harder to run a brick & mortar AND an online store?
At Henry's, we're not just selling you roasted coffee, we're selling you an experience. When you walk in you feel like you're walking into a place with tradition, heritage, and a ton of experience. That's really hard to do for e-commerce. You need great photos, videos, customer feedback, and an easy-to-navigate website. My focus is the online store, and I love what I do. We recently added a chat feature to provide an extra layer of customer support and pass on that experience of talking with an expert.
You don't have to give away any secrets, but what sets your coffee apart?
What sets our coffee apart? We get asked that all the time. The simple answer is that we're not selling coffee, we're welcoming you to our family. Our success is based on family values that were instilled by my grandfather. When you treat a customer like a family member, it elevates the experience.
What are some of your own best practices that could help another growing e-commerce?
Always think, act, and imagine you are a bigger business than you really are. That will help you with policies, procedures, and tools you'll need. For example, if you were doing 5 orders a day, you probably may not notice the value of ShipStation because you could process the orders manually. But if you had 100 orders every day, there's no way you would be able to handle that volume, not to mention make a ton of mistakes. Think big.
What are you doing to grow your business in different and unique ways?
We are constantly trying out new ways to get people to visit our e-store. We advertise on Facebook and Instagram. We do giveaways (we just did one last week and gave away a $75 bag of coffee), I send out a monthly newsletter, and we also partner up with other organizations that act like our brand ambassadors.
What ShipStation feature has improved your workflow the most?
I love ShipStation. Any time I get a chance to mention it to a vendor or a client, I let them know. The integrated shipping labels and automation is a blessing. Thank you guys, keep up the great work.
Want to be featured in our User Success spotlight? Let us know!

Subscribe to Music to Get Ship Done, our user-built Spotify playlist, and listen to the selections of Henry's House of Coffee: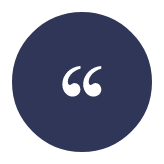 Hrag Kalebjian
Any time I get a chance to mention [ShipStation] to a vendor or a client, I let them know. The integrated shipping labels and automation is a blessing.