HorseFeathers Gifts
Published on
July 17, 2020
SUMMARY
HorseFeathers Gifts is known for its colorful jewelry pieces that are layered with meaning. With the help of ShipStation, HorseFeathers Gifts is able to spend more time focusing on their business and less time on shipping.
About HorseFeathers Gifts
HorseFeathers Gifts began during the height of the recession when founder, Chelsea Farmer, bravely quit her office job and set out on a journey to pursue her dream of starting a business. Harnessing her education and love for beautiful jewelry and design, she made it happen. From barn sales to style consultations, the HorseFeathers brand quickly came together – exemplifying heirloom quality at everyday cost. What started as a small local shop, quickly bloomed into a national online brand. Today you can find HorseFeathers Gifts featured on FOX News, Martha Stewart and the magazine, and Where Women Create. Chelsea's chic designs can also be spotted on TV shows such as Revenge, Big Little Lies, Pretty Little Liars, and many others.
Business Pivots in Response to COVID-19
When COVID-19 hit, HorseFeathers Gifts made multiple pivots in their business strategy that have yielded positive results. Chelsea shares, "We changed our messaging strategy to instead of marketing our jewelry for the customer to buy for themself, buying something to send to a friend or loved one who you can't be with right now. We enjoy seeing people spread joy and kindness to others in a time when they can't be around one another."
Chelsea's team launched at-home DIY jewelry kits in combination with virtual events. "Since everyone's stuck at home and has nothing to do, instead of using supplies that we would normally use to make our jewelry, why not offer DIY kits? We're hosting live workshops where all of our customers can hang out with us and learn how to make these pieces–just have a creative girls' night in." Through this product addition, HorseFeathers Gifts has been able to create a stronger sense of community with their customer base, as well as offer a new product their customers want to purchase on a regular basis. "We are helping people learn how to do things at home and letting them in on the creativity instead of us providing a product to them that's already made," says Chelsea.
Advice to Business Owners 
"One piece of advice that I would give to business owners trying to navigate through these times is just to be transparent with your customers. If there are delays on your end, if you're unable to fulfill some orders, if stuff is not available anymore because of shipping delays be really open and talk to your customers about it." Chelsea goes on to talk about ways you can build a community with your customers and get to know them better while everyone is still at home. "Find ways that you can do other things that are not product-related since a lot of people have lost their jobs and maybe don't have the funds that they previously did. You could host a Facebook Live or host a Zoom call with a group of your customers and, if you don't already have a private Facebook group, I highly recommend that as well."
How ShipStation Is Helping
Batch shipping within ShipStation allows users to organize large numbers of shipments into customized bins, providing more flexibility and control over business workflow. This feature has been a key component to HorseFeathers Gifts. "One of our favorite ShipStation features that we absolutely love is being able to consolidate our orders with the batch feature. It has been life-changing for my company. I've learned so much with ShipStation, it is seriously amazing. I tell everybody about how it will change your business and how efficiently you can run everything."
Another feature ShipStation offers is the 'End of Day Forms,' listing shipments going out to each carrier every day. This is useful for postal workers especially during COVID-19 when large quantities of packages are being shipped and organization is increasingly difficult. Chelsea says, "Our postal service loves us because of the End of Day Forms. Postal workers are so overwhelmed right now because everything's coming through the mail and us being able to batch all of our orders, hundreds at a time, and just hand them a little sheet to scan. They are so thankful for that, instead of us just taking them hundreds of orders and laying them over the counter. Without ShipStation, we wouldn't be able to do this for our postal workers."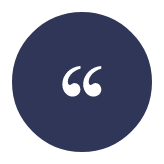 Chelsea Farmer
I've learned so much with ShipStation, it is seriously amazing. I tell everybody about how it will change your business and how efficiently you can run everything.