KidsFlyToo
Published on
February 21, 2018
SUMMARY
Kids Fly Too is designed to bring my hours of shopping and searching for high quality flying and travel items together for you in one place. Each item has been hand-selected and tested by our family and this store was specifically designed for travel-loving families. Whether you enjoy packing up your tiny single-engine plane for a weekend at grandma's or taking a commercial flight around the globe, we have something to celebrate how you get there and where you are going!
What They Sell
Flying-themed Kids' Clothes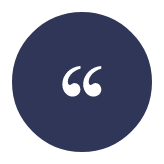 Allison Alexander
Shipstation truly has changed everything about how I do my business.