SUMMARY
Latika Body Essentials is known for its handmade, all-natural bath and body products. With ShipStation, they're able to focus more time on their business and less time on shipping.
About Latika
Latika Body Essentials was founded by husband and wife duo, Mazzi and Erez Peled, together they craft handmade body care products with the highest quality ingredients and natural formulas. Their humble beginnings began back in Israel when Mazzi transformed her hobby into something more. They went from selling in small venues to having their products in huge retailers like Anthropologie and HEB. They are currently in more than 1000 boutiques nationwide and were featured on Good Morning America. As they scaled their business and started to sell on multiple ecommerce channels, they quickly realized they needed a solution to make their shipping processes more efficient.
The Problem
As Latika grew, they began selling their products on many different platforms such as eBay, Etsy, the Martha Stewart store, their own ecommerce store, and others. As they began to expand their business, it became extremely complicated and time-consuming to keep track of shipment orders across platforms—not to mention expensive. The process was not as efficient as it could be, so Erez began looking for a way to streamline their shipping processes, which is when they discovered ShipStation. "We had to log into each ecommerce website, go into their shipping area, process each order separately and print each label separately. It was extremely time consuming and would take 4 times longer than it does now with ShipStation."
The ShipStation Solution
ShipStation solved all of our problems by bringing all of our selling channels into one place and streamlining the shipping for us. On top of that, the affordable price point made it a no-brainer.
ShipStation streamlined Latika's shipping processes by automatically importing all orders from each selling channel into one software to batch print all their carriers' shipping labels— no longer switching between each individual sales channel and copy/pasting shipping info into each carrier's software. ShipStation also provided Latika with custom integrations, "I used to take one week off in January just to organize the accounting books and get everything up-to-date, but now I no longer have to spend extra time working, training employees or worrying about mistakes with manual entry. ShipStation automated it all for us." Latika is also able to build integrations with new selling channels and platforms, such as Faire.com. "Having custom integrations is a game-changer for our business."
The Results
"It takes us 1/4 of the time that it used to ship and keep track of our shipments"
ShipStation helps Latika ship in a quarter of the time that they used to. From automated workflows to ShipStation's native inventory management, Latika has a complete order management and fulfillment workflow. Erez shares, "Before ShipStation we could not afford a really high-level inventory software and the fact that ShipStation has one built-in for us to use helped us tremendously. This feature also prompted us to keep track of our inventory in a more professional way." Combining these advanced workflow features with ShipStation's knowledgeable support team, Latika was able to streamline their shipping, while focusing more time on growing their business.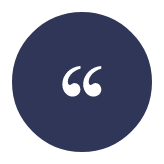 Erez Peled
The more we used ShipStation, the more we loved it. Now our entire business is built around it.