Little Baby Bumblebee
Published on
July 29, 2013
SUMMARY
Little Baby Bumblebee sells stickers that are a unique and perfect way to document your little one throughout their first year of life. These photo props are transparent stickers that are placed on your child's onesie, t-shirt, or bodysuit for picture taking. These are perfect gifts for new moms or moms-to-be.
What They Sell
Monthly Baby Stickers
Processing Time Reduced By
75-80%
What inspired you to start creating your stickers?
I became inspired to create onesie stickers when I was diagnosed with Thyroid Cancer in July 2010. I was going to school to be a nurse at that time and had clinical training in the Maternity Center. It was so beautiful and awe-inspiring to be involved in the birthing experience of so many families. When I was diagnosed, I had to quit school for treatment and wanted to focus on something other than my cancer diagnosis and subsequent treatments. Since my experience in the Maternity Center was such a wonderful one, I wanted to be involved with families documenting their little ones and hence my inspiration.
What is your most popular sticker design?
My most popular sticker design for girls is my Jade set with bright blues, yellows, and pink that have a adorable scalloped edge design. My most popular sticker design for boys is my Wesley set with blues and green that are shaped like neckties.
How has ShipStation helped your business?
ShipStation has been such a HUGE help and boost for my business. It has streamlined my shipping and invoice process so much that I'm able to spend more time creating new designs and expanding my product line. ShipStation has dramatically reduced my shipping and invoicing process by at least 75% to 80%.
What is your favorite ShipStation feature?
I have two very favorite ShipStation features. The first feature is marking my orders as shipped in each marketplace. The second feature is the automatic notification to my customers with their relevant shipping and tracking information. Both of these are such great timesavers.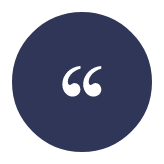 Dee Deats
ShipStation has dramatically reduced my shipping and invoicing process by at least 75% to 80%.