Mimoco
Published on
June 7, 2021
SUMMARY
Since 2005, Boston-based design house Mimoco has fused the art of contemporary characters with the functionality of personal data storage devices making its name known in both the pop-culture driven Art Toy underground and the savvy high-tech 'tronic world. With a mission to bring style and soul to consumer electronics, Mimoco is renowned for our flagship collection of MIMOBOT® designer USB flash drives and our brand new line of MimoMicro® card readers and drives.
What They Sell
Designer Themed Flash Drives
Where did you first get the idea to make themed flash drives?
We are all such huge art toy nerds! The collectible, character-based drives were almost an organic progression to functional consumer electronics with personality. Of course, we've come a long way from the 128MG drives in series runs of 100 units, to 128GB USB Flash Drives (with USB 3.0 on the way) in opening productions runs of 2,000 pieces.
How do you decide which theme to make next?
Basically, we create collaborations and partnerships with properties and personalities we love, respect and know our loyalists (the 'mimocult'), like our crew, will totally geek out over. We want to produce product that our loyalists will absolutely need to add to their MIMOBOT collection.
How has ShipStation helped you with your business?
There are numerous ways that ShipStation has been beneficial to us, but to state it simply, it saves us valuable time. Before ShipStation, we were managing orders from numerous different sources with just as many tools. Now, all of our orders from various online sales channels & marketplaces are in one single, easily accessible piece of software that has been quite a charm to work with. ShipStation provides us a flexible, user-friendly set of tools that scales well across the board that we are happy to have.
What's your favorite ShipStation feature?
We love that Shipstation is a web-based app with minimal technical setup required. The ability to open up a browser universally to check the status of any one of our hundreds of daily orders is great. We're also very impressed by the eCommerce integration modules. In addition to that, filtering and tagging, as well as assigning orders, make communication and organization in the shipping department that much easier. These features were immensely helpful during the recent busy holiday season. We're also big fans of the Google Cloud Print feature. I guess we couldn't pick just one favorite. Thanks for featuring us and providing an extremely useful tool for our rapidly growing business!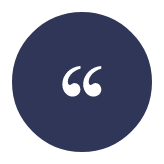 Jessica Smiley
There are numerous ways that ShipStation has been beneficial to us, but to state it simply, it saves us valuable time.