Moss Love
Published on
March 12, 2015
SUMMARY
From an all-night book read to a full-time business, creating little worlds in a jar is Jacie's specialty with her wondrous terrariums.
From where did the idea of creating moss terrariums as a business idea come?
In the summer of 2012 I was feeling a bit antsy and that I needed a new creative outlet, but nothing was quite sticking. Then one day I was at a local shop and came across a book about houseplants and terrariums. I read it from front to back in a night and suddenly, I had racked up a huge Amazon bill and our kitchen was covered in dirt (I'm not sure that when my husband encouraged me to find a hobby that that's what he had in mind!). Soon after, I was driving around Minneapolis to every thrift and vintage store in search of unique jars and mini figurines.
When I saw how excited my friends and family were over them, I set up my first workshop in our living room with six ladies. Three dozen terrariums scattered across the porch later, and I knew how contagious the love was. I decided to apply for a popular local holiday craft show under the name "Moss Love" (was super nervous) with no website and only five photos to show. I got in (goes to show – just go for it, even if you start small)! The show was a big success and I had such an amazing time bonding with people over my work. Soon after, I was selling in local shops and through my own website. And now two years later, I have recently left my full time corporate design job to pursue Moss Love full time!
The little figures/miniatures are fantastic; how did those become part of your terrariums?
Thank you so much! I hadn't seen any terrariums with pop culture scenes and, being a big movie/TV nerd, I was so excited about the idea of re-creating moments that make you happy. Themes would range from mossy adventure scenes with favorite pop culture characters all the way to pretty mini-scapes with sweet animals I connected with (real and imaginary). The figurine is really what brings the whole scene to life. The clumps of moss become rolling hills and it's like you're peering through a window into another world. They are a daydreamer's best friend.
Is there any particular design you've made that's your favorite?
I'm such a huge X-Files fan, that I think that one is my fave! I like to pretend that Mulder and Scully are living happily ever after in a mossy world.
How has ShipStation helped you with your business?
Oh man – how I wish I had signed up sooner! I was copying and pasting each customer's address into the USPS website. Line… by line. (Hand cramp, anyone?) Then sending each label to print, cutting it out, and taping it by hand. Before trying ShipStation, I didn't realize how much time I could potentially save. Right after I quit my job at the end of November and holiday orders were unexpectedly coming in like crazy, I signed up for ShipStation after an all-nighter. It comes with a Stamps.com account (also great!) and I purchased a ProLabel+ printer through them. I was literally smiling by myself for an entire night as my orders auto-populated into ShipStation, and after a few clicks, I was printing a stream of peel-off labels. LIFE. SAVER!
How has favorite ShipStation feature?
I love that you can connect multiple shops and orders come through in one, combined list. I have both a Squarespace shop and an Etsy shop, so that is very helpful! I also love that as you print a label, you can have an email with a tracking number automatically sent to your customers without even seeing it yourself. No copying and pasting tracking numbers! Oh, can I have one more? I love the discounted shipping prices! There are so many reasons why signing up for ShipStation is a smart move for your business.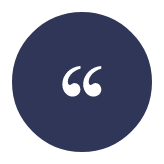 Jacie Anderson-Coovert
I was literally smiling by myself for an entire night as my orders auto-populated into ShipStation, and after a few clicks, I was printing a stream of peel-off labels. LIFE. SAVER!