Mountain Shadow Designs
Published on
November 14, 2013
SUMMARY
Mountain Shadow Designs specializes in Czech glass beads that offer a one-of-a-kind quality to any piece of jewelry. Now they use ShipStation to easily organize and process their orders to make sure those beautiful beads arrive safe & sound.
How did you start finding and then selling your beautiful glass beads & jewelry-making materials?
Ten years ago, my son was just a toddler and I was looking for a business that I could run out of our home. I took a jewelry making class for fun and that's where my love of beads started. I had access to the Denver Merchandise Mart and at that time there was a bead wholesaler at the mart who specialized in Czech Glass. I fell in love with Czech Glass Beads and began to sell them along with Bali Sterling Silver Beads on eBay. A few years into selling on eBay, I discovered Etsy at the suggestion of a customer of mine, I left eBay and never went back. The beads that I have now are beads that I have collected over the last 10 years. They consist of mostly Czech Glass but I also have Sterling Silver, and Swarovski crystals along with some brass chains. In 2012, I began importing my own Czech Glass Beads. This past July, I moved my business out of our home and into a large and sunny 1200 sq. foot office space not far from home. This will allow me a chance to grow even more and expand my product line.
Do you create your own jewelry with the materials you find, or just love to see what your customers create?
When I have free time, I do enjoy making jewelry for family and friends.
How has ShipStation helped you with your business?
I have been a long time Endicia customer but with ShipStation I can now easily process all of my orders in one place. One feature that I use often is the search feature. If I need to look up an shipment or an individual item, the ShipStation search really saves me time.
What's your favorite ShipStation feature?
It may seem like a simple one but having the ability to merge two Etsy invoices into one printable invoice through Shipstation is a great feature. It also combines the total of the order for that shipment so I know at a glance exactly how much to insure a package for.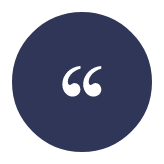 Diana Assenmacher
I've been a long time Endicia customer but ShipStation really has bumped up my productivity and helps me get through my orders a lot faster!