Onnit
Published on
March 2, 2018
SUMMARY
Onnit is passionate about total human optimization. They use ShipStation and SkuVault to get their supplements delivered efficiently to their customers.
Total Optimization
Aubrey Marcus was taking several vitamins and supplements when he thought there had to be a better way. So, he combined several supplements into a single pill. At the time, the supplement industry was trying to deliver an ingredient, but Aubrey wanted to create supplements to solve a problem. After creating these products for himself, Aubrey started Onnit with a mission for total human optimization.
When the company introduced their flagship supplement, Alpha Brain, their sales took off. Aubrey started working with Joe Rogan, podcast host and UFC commentator, to get the word out. The very day that Joe did an ad for Onnit on his podcast, they saw a huge spike in website traffic. "There was $100,000 in sales and three people here just putting bottles in boxes. And that created an obvious logistical challenge right from the beginning," says Onnit's Chief of Operations, Jason Havey.
Room For Improvement
Their rapid growth soon caught up with the way they were fulfilling orders at the time. "Before ShipStation, our shipping process was all manual," which Jason says led them to look for a more autonomous solution. In late 2012, Onnit integrated their marketplaces and shopping cart with ShipStation. He says the shipping software not only saved a lot of time and energy, but also headaches. "Being able to automate fulfillment and have reporting was incredibly important for the growth of the company."
"ShipStation was a game-changer for us."
When Onnit started with ShipStation, they were shipping out about 250 orders daily. Today, they push 6,000 orders out the door each day. Rocky Silva, Onnit's Director of Warehouse Operations, says he's been able to keep a lean and efficient team by utilizing the features ShipStation has to offer. By using product tags in ShipStation, Rocky's team divides up their supplement, fitness, and apparel orders into product categories. Then, they batch process hundreds of shipping labels at a time. Rocky says processing large batches of similar orders allow the supplement line to do over 500 orders an hour.
"It would be pretty impossible if we didn't have ShipStation and SkuVault."
"With any growing company, the inventory process is crucial," which is why Jason says they use SkuVault for inventory management. He says before using an inventory solution, "we would do it like any small business did; we used an Excel spreadsheet." The team would constantly have to do manual counts for hours on end. "We needed something that would keep up with how fast we were growing," Roger says.
"SkuVault has helped tremendously for inventory accuracy, time management, and, in the long run, saved money, cause the numbers will always be accurate. SkuVault's been great." Jason adds that "SkuVault was a no-brainer for us" because of its seamless integration with ShipStation and their tech stack.
Scale Without Limits
Since implementing ShipStation and SkuVault, Onnit's mis-ships are down to 0.03%. Jason says "the two programs work perfectly no matter what," even on their busiest days like Black Friday and Cyber Monday. "To be able to have that reliability when you are absolutely redlined in your operations is very comforting."
"We need to be focused on the brand and the growth."
Onnit is continuing to grow and optimize their operations. Customer transparency and brand loyalty are some of the main focuses as they continue to push the boundaries in the fitness world. With ShipStation and SkuVault, Onnit can scale without limits. "They've been important brand partners to us and they've been very responsive to our growth. They have been a value to add to everything we've done."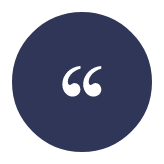 Jason Havey
ShipStation fundamentally transformed the company and allowed us to scale to where we are today.