Peg and Awl
Published on
May 15, 2014
SUMMARY
Using reclaimed materials, Peg and Awl creates gorgeous and ecologically-friendly products that exist to beautify and help organize your life. Here's how they use ShipStation to get it to their customers from their multiple sales channels.
As a carpenter's daughter, I love all the natural wood you use in your products and general "rustic-ness" of them. How did you come to build such a business?
My wife and I started Peg and Awl 4 years ago. We both have been makers of things for a long time, she a bookbinder/photographer and I a woodworker/oil painter. We both have a love for history and love the scavenger hunt for old things that have been neglected. The search for materials and dreaming of their past lives mixed with our love of making things is what started Peg and Awl. First we made stuff that we wanted, hand bound journals covered in antique leather, a tub caddy made of oak from 19th-century Philadelphia buildings, and it continued to grow. Our desire to work with new materials spurred us on to make waxed canvas bags lined with vintage material and WWII era gun slings as shoulder straps. Each object we create is a combination of simplicity and daily functionality while celebrating the history and life past of the materials.
Have there been any particular struggles in building your business to where it is today? Likewise, do you have any advice for other startups?
There have been so many challenges along the way, from the lack of sleep to running out of sources of old materials to growing the business to a crew of 13. We have learned so much and Peg and Awl is a continuation of our lives, we love to create and work and live all in one. Our biggest comfort in growing our business is that we love what we do and our driving force has always been to create.
How has ShipStation helped you with your business?
ShipStation has really streamlined so many steps of the order fulfillment side of our work; being able to have Etsy & our website communicate directly with a shipping system is fantastic. That has allowed us to be able to focus more time on making.
What's your favorite ShipStation feature?
I love the reports! It helps us keep up with shipping cost, allows us to easily see where we are shipping to the most, keeps up with postage purchase history, I mean all of the reports are great. Also, the ShipStation support is so thorough – any question I have had has been easily answered thanks to the support system!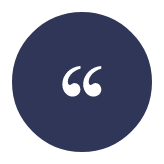 Walter Kent
ShipStation has really streamlined so many steps of the order fulfillment side of our work.