Rock 'em Apparel
Published on
August 15, 2013
SUMMARY
Rock 'Em Apparel (formerly Rock 'Em Socks) was launched in February of 2011, with unique products that bring personality to your gear. When the company began, we were the first to customize the Nike Elite Sock, spawning an entire market of imitators falling short in their efforts. We have since expanded our operations, and the look of our company has changed more times than a Joe Smith jersey. Rock 'Em brings you the most creative designs on the market, along with a full line of clothing and accessories.
What They Sell
Athletic socks & sleeves to match your athletic shoes (+ clothing!)
Your socks (can I call them that?) and sleeves are awesome! How did you come up with the idea?
Rob: I started the company when I was a student manager at the University of Central Florida. I originally customized the socks with dye in different colors, and the products caught on. People kept asking me where to get them so I created a website and started selling them there. Over time we transitioned to a newer process and its what we have today with all of the designs. Most of them match current shoes that release so the socks really compliment the shoes well. We drop new designs to coincide with the shoes so we have new items coming out weekly.
For the ones not based on Nike shoes, how do you come up with the designs?
Rob: For the ones not based on Nike shoes, they're just crazy ideas that come out of the time of the year. So for December 21 2012 debacle, we released an "Asockalypse" design with a Mayan temple, lightning, and a calendar on the toe box. The NBA All-Star game was in Houston, which has an aerospace past, so we released a sock of an astronaut getting abducted by aliens on the moon. For summer, we released a retro Miami Beach type sock of a beach and a sunset. They've been our most popular as they can be worn with literally any shoe. They're also the most fun socks to concept and see to completion.
How has ShipStation helped you with your business?
Austin: Where do we begin? ShipStation truly simplifies everything in our fulfillment warehouse. Our old shipping software required us to copy and paste information into every order. We're not sure how to calculate the amount of time ShipStation knocks off with it's streamlined organization, but we know it's way more than enough to be happy about. With ShipStation, the tools required to efficiently ship out all kinds of packages is at our fingertips. Also, it's interface doesn't make us want to punch a wall.
What's your favorite ShipStation feature?
Austin: To us, the best part about ShipStation is the various ways to search an order within the database. The ability to look up an order whether it be by customer name, tracking number, order number, item SKU, or what seems to be an infinite amount of ways, is to us both reassuring and essential. Our customers deserve quick answers about their orders and by having optimal search options, ShipStation helps us get back to them faster than Speedy Gonzales.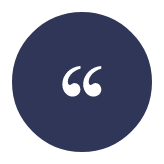 Austin Crane
With ShipStation, the tools required to efficiently ship out all kinds of packages is at our fingertips.