Solly Baby
Published on
July 24, 2014
SUMMARY
After needing a way to safely and comfortably carry her second child, Elle created The Wrap by Solly Baby. Now she uses ShipStation to get her wraps to other moms across the globe.
How did you come about making a wrap to help with carrying infants?
Well, I'd just had my second baby, Jared was in school 80+ hours a week, and we were broke. Basically, it was the perfect storm for starting a business. Kidding! It was the worst timing, but I had this idea of how to make a better wrap style carrier than what was on the market and I couldn't give it up. So I made it work. Looking back, I really don't know how it all came together, but it did. Determination, nap time, and a little Diet Coke can get you a long way.
Do you have any advice for other brands looking to get their products carried in retail stores?
We love our retailers, but I don't think small businesses should put all their eggs in that basket. We sell primarily through our own website and we've found it's been really worth it to invest most of our energy there. Because we have built our brand up through social media, we have never had to approach a retailer. They hear about us from their customers or through Instagram and then they approach us, which is really great. We currently have a huge waiting list of retailers that we don't have the inventory to fill orders for. So I recommend creating a brand and letting the rest follow.
How has ShipStation helped you with your business?
My time is my most valuable commodity. I have three kids under 5 and every minute I'm not working, I want to be with them. Before using ShipStation, I was working 15 hours or more each week just printing labels and sending tracking info. I spent so much time shipping orders that I had hard time ever getting to marketing and sales. When a friend of mine recommended that we try out ShipStation, I honestly cried I was so happy. It was like someone had just invented the wheel. It cut my work week almost in half! Even though I don't handle order fulfillment now, it still saves our business so much time and money. It has probably been the biggest thing that's happened to our business in terms of automation.
What's your favorite ShipStation feature?
Printing return labels and refunding labels. It's so easy and it's something that used to take so much time!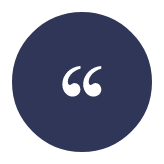 Elle Rowley
I am SO grateful for ShipStation and for the time it's given me back with my family and growing my business!