TrakMaps
Published on
November 6, 2013
SUMMARY
Since 1997, TrakMaps has provided hundreds of thousands of outdoor enthusiasts with charts, topographical, and trail maps. Now, they use ShipStation to ship and fulfill their orders to make sure that their customers never get lost, and get to their destination safely.
So, you make charts & maps?
That's an understatement—it's our life! Our cartographers and developers are the heart of TrakMaps. At the end of each day, they've taken tons of data and created products that our customers can easily use to ensure their safety and pleasure on land and in the water. Our charts and chartbooks are printed on waterproof & tear-proof paper and are assembled in-house. We also have a wealth of digital maps that easily plug into your current GPS.
Another important part of our business is creating customised maps for small municipalities, as well as snowmobile and ATV clubs. This is something we can do for any municipality or outdoor club in North America. We'll create and format the customised map and also provide the printing. Or, if our customer prefers to give the job to their own printer, we can give them just the map as a high resolution, print-ready file.
TrakMaps starts with leadership and vision. Our President has a real passion for this company (we're not just saying this) and has created opportunities and taken calculated risks to get us where we are today. He is a very nice person… with a will of steel. He loves to go salmon fishing and is rather good at it (seen here on the right).
Which area(s) do your cartographers find most interesting?
That would have to be the Great Lakes. Their combined shorelines of 11,000 linear miles is equal to about 44% of the circumference of the Earth. The lakes' surface area is 94,250 square miles containing over 35,000 islands. Each lake is so different, too. Lake Erie has an average depth of 62 feet, while Lake Superior has an average depth of 483 ft. (That's what you get for asking a bunch of cartographers this question. :P )
How has ShipStation helped you with your business?
ShipStation is extremely user friendly and we were up and running in no time. Didn't have to sweat over changing platforms.
Orders from various sales channels including order entries are imported directly into ShipStation. It syncs shipping information with our website backend in real-time! And that's where the magic starts. In no time at all, the shipping order and waybill are printed. The ability to look up an order by order number, customer name, or address has been invaluable and a time saver. ShipStation is so easy to use, customer support is great, it is adaptable to our needs, and it has saved us a tremendous amount of time.
What's your favorite ShipStation feature?
ShipStation is exceptionally user friendly and has saved us tons of time… with no mistakes. Love it! It's hard to choose the best feature of this terrific web-based app. Hmmm… let's start with the fact that… this is a terrific web-based app. The automation rules are great and have reduced errors and ensured that our customers receive their orders quickly.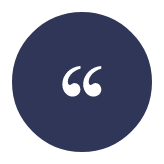 Paul Nakhleh
ShipStation is exceptionally user friendly and has saved us tons of time... with no mistakes. Freedom at last!