Scarpetta Shoes
Published on
March 12, 2018
SUMMARY
Designer shoe seller Scarpetta Shoes uses ShipStation to quickly ship out ecommerce orders. With all the saved time, they can focus on international growth.
Stepping Out Of His Comfort Zone
Adam Dwidari was looking for a way to pay for school on top of his full-time job in the finance industry. He started selling bicycles, but modest success led him to try other products. He purchased shoes at a liquidation sale, sold them online, and Scarpetta Shoes was born.
Realizing the opportunity in the shoe market, he sourced more shoes from vendors. He gathered 200 designer shoe brands including Michael Kors, Nine West, and Steve Madden. After six and a half years at his full-time job, Adam found the right fit for his future. "I decided to leave my role with one of the largest financial institutions in the country, and focus on shoes."
Trying On New Platforms
The orders started to stack up from all directions. They sold on Amazon, eBay, Walmart, and their shopping cart hosted by Magento. Adam tried a software that consolidated all the orders, but only had one shipping carrier. He says, "this shipping solution lacked any form of automation." With the business growing, Adam needed something to automate their shipping process. That way, Adam hoped, he could focus on growing his business.
"There is no need to hire developers or implement special integration on our own."
Scarpetta Shoes needed a platform that could integrate with ChannelAdvisor, SkuVault, and Zapier. Adam found ShipStation shipping software to be the perfect fit. "It was a simple integration with our ecommerce platform and inventory management system."
What's Inside the Box
"I don't know how we operated before ShipStation," Adam says. On top of automation, he says "ShipStation simplifies our big and tedious work tasks." The ability to map the shipping options they offer at checkout to a carrier service has saved them a lot of clicks. "ShipStation transformed our daily shipping process," Adam continues. "From a chaotic, manual, time consuming, error-prone process with countless steps, into three easy steps."
"It has been such a weight lifted off our shoulders."
There are over nineteen automation rules set up in their ShipStation account. Automation includes adding notes to packing slips and tagging orders with multiple items. Along with international address verification, ShipStation will flag potentially fraudulent orders. Adam says it has accelerated shipments not having to check each individual order. "It has been such a weight lifted off our shoulders," he says. "Thanks to ShipStation, our shipping process is very streamlined and efficient."
Exploring International Markets
They offer international shipping to Canada, Australia, United Kingdom, and several other countries. They can cater to international customers because it's not a burden in ShipStation. Adam says that ShipStation makes it easy to expand to global markets and offer the same great customer service.
"ShipStation makes international shipping as easy as domestic shipping."
With ShipStation, customs information immediately populates in each order. (Signing customs, creating declarations, setting a non-delivery option and default content type). Product presets save a description, declared value, harmonization code, and origin country. All this information helps them create international shipping labels with ease.
Small Size With Scalable Efficiency
"Shipping and fulfillment before ShipStation was an all-day process with a dedicated shipping team," Adam says. "Now a team of three can process over a 150 order in less than an hour."
"We are a small company with the efficiency of a large business."
"While we continue building our shoe selection and grow our domestic business, we're investing in international growth." Adam loves all the tools that ShipStation provides to expand the business at Scarpetta Shoes. "With the new international address validation, and integration with international shipping carriers, ShipStation is a must-have tool for every ecommerce business."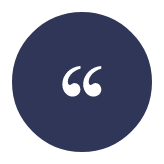 Adam Dwidari
We love ShipStation because it was a simple integration with our eCommerce platform and inventory management system.