ShipStation's Ecommerce Roundup – May 15, 2018
Published on
January 4, 2022
Well, based on our engagement metrics, it seems last week's roundup was a success. If this is your first introduction to the ShipStation Ecommerce Roundup, welcome!
The purpose of these weekly blogs is to share with our audience some of the great pieces I find when I'm working on my own content. There are a ton of amazing resources out there, and I know sometimes it can be a little overwhelming to try to wade through an ocean of Google results.
So I decided I'd set aside some time each week to collect a few of the standout articles I think are among the most valuable. My goal is to make it easy for ecommerce merchants to find helpful tips and the latest retail industry news.
Let's roll right into week two of the ShipStation Ecommerce Roundup. Enjoy!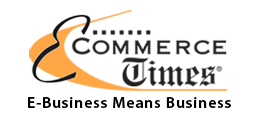 There's a reason diehard Apple devotees are willing to line up outside of stores and compulsively hit "Refresh" at ungodly hours of the morning. It's because Apple has dedicated substantial resources to not just building their business but to building their fanbase. If you want to encourage loyalty with your customers, you have to create a community shoppers want to be a part of.

Every Amazon seller experiences ebbs and flows in their sales volume. But if your marketplace sales have seemed to hit bottom and then started digging, you need to address the issue. And fast. Here are some of the most common reasons your Amazon sales might be suffering and how to get them back up.
Are you using Twitter to connect with shoppers? You better be. Because according to Statista, there are 330 million monthly active Twitter users. That's a huge audience that you could be reaching. Discover 11 ways ecommerce brands can increase sales by taking advantage of Twitter.

Google has spoiled us. Because I could type "cartoon girl who loves animals too much," and Google immediately knows I'm talking about Elmyra from Tiny Toons. Your ecommerce site search is probably not going to have as complex an algorithm. But there are at least a few things your site search must do well. See what Accenture discovered in its U.S. E-Commerce Site Search Evaluation.

To at least a certain extent, you know what your customers want. Otherwise, you wouldn't be in business. But no matter how objective you try to be, your decisions will still be influenced by your own bias. The most reliable way to know what matters to your customers is to ask them directly. Amy Brandli, Director of Client Services at Centriam, shares her insight about the relationship between the customer experience and profitability.
Want to hear something crazy? The average U.S. consumer spends up to $5,400 on impulse purchases every year. If you want to attract shoppers who aren't actively browsing, you have to expand your selling channels beyond your website and third-party marketplaces. You have to meet them in their social feeds. Check out some interesting facts about the evolution of social media as a selling channel.

User-generated content (UGC) is valuable for every ecommerce brand. But for subscription-based retailers, it's especially important. Because 1) shoppers are fickle, and 2) subscription ecommerce depends on commitment. So if you want subscribers to stick around, you have to enlist the help of your most loyal customers.



As always, I'm all ears for your feedback. Feel free to leave a comment, post on our Facebook, or Tweet at us!
Podcast
Selling Channels