ShipStation's Ecommerce Roundup – May 8, 2018
Welcome to the inaugural edition of ShipStation's Ecommerce Roundup!
I come across a ton of great content whenever I'm doing research for my blogs. And I figured y'all would appreciate these articles, too. So each week I'll be posting a list of a few of my favorite recent stories from some of the best retail publications around.
Without further ado, here is this week's ecommerce roundup.
Bridging the gap between your brick-and-mortar location and your website can be challenging. But it's an absolute necessity for cross-channel success. Discover how applying in-store techniques in an online setting drives better customer experiences.

Certainly every retailer knows what makes a good product page. For example, high-res photography, detailed descriptions, and product reviews. But what makes an exceptional product page? Here are 5 things you must adopt if you want your product pages to stand out.

Shoppers all over the world are converging on online marketplaces. In fact, the number of online marketplace shoppers in the U.S. jumped by 14% between 2016 and 2017. Read the article to learn even more interesting stats from The UPS Pulse of the Online Shopper.
Despite what some bloggers say, rising ecommerce sales aren't signaling the end of brick-and-mortar retail. Because as much convenience as technology offers, consumers still want a personal touch. See why retailers must offer human-centered experiences.

According to PushON's report Webrooming v Showrooming, over half of consumers think cutting-edge technology is essential for a better omnichannel experience. Discover what else shoppers have to say about technology's role in retail.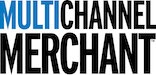 The primary purpose of your brick-and-mortar store is, of course, to meet the needs of consumers who prefer in-person shopping. But it can also be an additional fulfillment center for online orders. And more fulfillment centers mean more ways to satisfy customers. Here's how to create an efficient fulfill from store (FFS) strategy.

Plenty of retailers have processes to identify their most loyal customers. But far fewer can claim they know how to identify their most profitable ones. Unfortunately, the shoppers returning most often aren't always driving the most revenue. Learn how you can use personalization to support customer loyalty and profitability.



So what do y'all think of our new ecommerce roundup? Yay or nay? Are there any other sources I should be checking out? Let me know in the comments!
Podcast
Selling Channels