There's more to a great customer experience than providing affordable, fast shipping. Ecommerce has a much broader definition than it used to. It evolves daily and with these changes come new consumer expectations. Shoppers expect user-friendly ways to shop through social media and a smoother returns process.
Social Media: The New Multi-Channel Approach
The average consumer is a multichannel shopper even if they don't realize it. For instance, if someone is shopping for a new pair of running shoes, they may browse around, visit a site or two, and read a few reviews. But they can end up buying when they least expect it. It's becoming more common that someone is scrolling through social media and they see a targeted ad for the trendy new sneakers that check all the boxes. In the same amount of time it would take to watch a video of a kitten climbing into a crib, they can have a new pair of shoes on the way.
Your customers may not know what multichannel means, but they are multichannel. You should be too! Popular social media platforms like Facebook, Instagram, and TikTok are seeing increased traffic from online shoppers. TikTok and Instagram are leaders among gen Z buyers with 31% and 39.3%. Facebook has a stronger presence with 53.4%, but it also skews to an older audience and has the advantage of its popular Facebook Marketplace. Understanding where people shop lets you know where to grow your business. For instance, advertising "old fridge: needs repair" is probably not suited for a TikTok audience. Regardless of if you sell sneakers, used appliances, pet toys, etc., reaching new buyers through social media is simpler than you think. After all, your competition may already be selling on these platforms.
Launch Social Sales: Get Ahead of Your Competitors
It's not just your customers turning to social media. Other ecommerce merchants are adapting to these new buying patterns, too. In fact, we found that 50% of merchants plan to sell on Facebook in 2023. After that, 40% plan on selling on Instagram, and 26% on TikTok. Selling on social media platforms isn't as difficult as you might think. After all, many platforms like Shopify provide simple ways to view social media orders. These can then be sent to platforms like ShipStation where you can ship them to the customer.
Provide Shipping Insurance and Coverage
Customers like to know their orders will arrive safely. Should something happen in transit, they want to know the retailer has their back. We found that 15% of consumers don't shop with a brand that doesn't offer shipping insurance. If anything, they don't want to be left holding the bill if damages or loss occur to their shipment during transit. So, the term shipping insurance may not even enter the customer's mind.
This is made apparent when items are lost or damaged in transit. 56% of consumers are unlikely to repeat business with a merchant if a product arrives poorly packaged or was damaged in transit. More surprising is that 45% of consumers won't shop with a brand again if their package is lost in transit. Consumers rarely have insight into the behind-the-scenes aspects of ecommerce fulfillment and logistics. So this highlights the importance a seller has in the buyer's eyes. Even if a mishap is the carrier's fault, shoppers tend to expect the seller to resolve the issue. The silver lining to this is that a good customer experience can turn a lost shipment into a repeat buyer.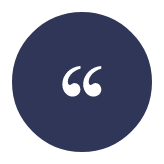 Abhishek Singh
"Smart merchants have figured out that buying insurance isn't a cash sink; it's an investment. It reduces operating costs, enables merchants to be more 'customer-first,' and grants them more time to focus on growing their businesses."
Most Merchants Aren't Offering Free Returns
Neither merchants nor customers want to deal with returns, but they are another example of necessary business expenses. Returns can be costly and, as a result, we found that 66% of merchants don't offer free returns.
More surprisingly, though, is that 22% of merchants don't offer any form of returns. In 2022, ShipStation found that 18% of merchants planned on restricting their existing return policies or eliminating free returns to cut unnecessary costs. While dealing with returns can be a pain, eliminating them may create more harm than good. Your customers expect you to offer returns. And if you don't, they'll find a seller who will. 2023 may be the year to start looking at the advantages of reinventing your return strategy. And as with outbound shipments, consumers expect returns to be free too.
Customers Think Returns Should Be Free
Online shopping has steadily become more seamless and affordable. Because a buyer can check out with the swipe of a thumb, they'll expect the same to be true when dealing with returns. As with lost parcels, returns are still seen as the merchant's responsibility. In fact, 81% of consumers expect retailers to offer returns for free. This is up from 74% in 2021. But different age groups have different expectations. Younger shoppers ages 18–24 are actually the most willing age group to pay for returns at only 52%. While the next age group up, 25–34-year-olds, expect free returns at the highest rate at 72%. Ironically, they are also the most willing to pay for returns through the mail outside of the oldest 65+ age group. While shoppers aged 35–64 expected returns to be free ranging from 58–65%.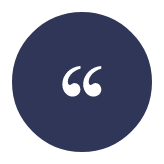 Krish Iyer
"A tricky returns process and policy might make a shopper hesitant. But merchants need to dig even deeper and ask themselves the question – what caused the return itself, and what can we do to reduce returns overall? Opportunities for growth here include implementing better product photos, sizing charts, inventory visibility on sizing, and color availability." 
Simple Returns Impress Customers
While you may not be able to offer free returns, you should at least look into making returns simpler. We found that 44% of shoppers are less likely to shop with a brand that has a cumbersome or difficult returns process. A good returns experience showcases commitment and value to your customers. This could be due to the fact that returns require such a higher level of human interactions than the rest of the ecommerce buying experience. The delivery experience also goes far beyond a shipping confirmation email and a delivered parcel. A seamless, transparent delivery process can go a long way. A good returns experience puts a nicer face to your company in the customer's mind. And nailing returns may be simpler than you think.
How to Offer a Better Returns Experience
Where consumers and merchants most align is on how to process returns. Consumers are more than willing to drop a return shipment off with a carrier. The only difference between merchant and consumer preferences is that consumers would prefer to have a return label provided in the box.
While 36% of consumers would prefer the label to be included, 27.5% are fine printing the label at home. After all, including a return label in an outbound shipment can become hectic and expensive. That's why 36.8% of merchants prefer customers to print the return label at home and drop the package off with the carrier. If a customer is unable to print a label at home and no other option is available, consider allowing them to print at a carrier facility and adding the postage amount to their refund.
Returns Expectations: Customers vs Merchants
---
A Good Returns Process That Keeps Customers Coming Back
Returns are increasingly common. In fact, the most popular day for returns in 2022 was Cyber Monday (Nov. 28th). So the holiday season and holiday returns are happening earlier. Though to be fair, this sounds like consumers are buying their own Christmas presents. Regardless, a good returns strategy needs to be in place regardless of if you provide them for free or not. With ShipStation, you can use our Branded Returns Portal so that your customers can print their own labels. This also allows you to track the return shipment's progress back to your warehouse within your ShipStation account.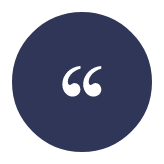 Darin Lynch
"Customers, armed with more information, make fewer mistakes on purchasing decisions. Dig deep into the data. Do you have frequent flyers that return products consistently? Do you have products with higher returns than normal? The best thing you can do is understand WHY returns are happening and solve that root issue."