The Holiday Shopping Trends Report 2023
Building a risk-resistant ecommerce strategy
This holiday season, expect to witness a transformation in consumer shopping behaviors and merchant selling strategies. Dive into ShipStation's Holiday Shopping Trends Report to uncover the underlying motivations driving these shifts, and discover the optimal ways for merchants to seize growth opportunities.
Why it matters
This past spring, more than half of consumers said they planned to change their shopping habits this year. Findings from our recent holiday shopping trends research support this, with three in four consumers saying they plan to cut back this peak season.
These cutbacks signal a shift in how and where consumers are shopping. For example, consumers are shopping earlier than ever before in hopes of getting the best deals. To better understand how these behaviors and trends are continuing to evolve this holiday season, we partnered with Retail Economics to analyze data from 10,000 consumers and merchants around the world. This year's report examines the following themes:
Holiday shopping and cutback trends
The future of online marketplaces
Changes in delivery expectations
$253 billion online marketplace sales
projected over holidays
Our research found that 1 in 2 online orders will be placed from an online marketplace.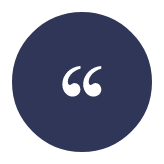 Al Ko
"Our research reaffirms that consumers' expectations for the brands they shop with rise and evolve during the holiday season. This year, we anticipate that consumers will be more mindful, earlier spenders, do the majority of their holiday shopping online, and request faster, more reliable shipping experiences that align with critical seasonal deadlines.

Merchants have an opportunity to cultivate customer loyalty by promoting holiday deals earlier, selling their products on more online channels, and offering a wider variety of premium shipping options."
Consumers place greater focus on speed, parcel visibility, and flexible returns during holidays
The cost of delivery was found to be less important to customers during holidays than merchants believe. This reveals opportunities for businesses to offer more delivery options, improve customer communications, and optimize their fulfillment processes.
Get your copy of the 2023 Holiday Shopping Trends Report!
Create a shipping strategy that is fueled by buyer expectations and insight provided by fellow merchants. Power your fulfillment through the holiday season that scales as your business grows.
Want to learn more about ShipStation?