Chagrin Valley Soap
Published on
June 4, 2018
SUMMARY
Ida Friedman founded Chagrin Valley Soap to solve body care problems. To keep up with demand for their organic handmade body care products, they use Shopify and ShipStation.
TO SALVE A PROBLEM
With over 25 years of experience in science education and nursing, Ida Friedman knew she could figure out a remedy for her husband's eczema. So, Ida made a soap bar and a salve that cleared up her husband's skin rash in only a couple weeks. She decided to sell the soap at the local market and share how to make natural body care products with the online community. With growing online demand for her product, Ida decided to pursue Chagrin Valley Soap full-time and bring on her son Sam to handle the customer service.
"We stick to our principles and it works."
Ida and her son were both teachers, not business people. "We had to figure out how you to sell something online," says Sam Friedman. They placed a PayPal checkout on their site and ecommerce has been the backbone of their business ever since. In 2012, they launched a newly designed website on Shopify to reflect an expanded product line and tell the brand's personal story. By 2014, they outgrew their first warehouse and moved into a former Nestlé building that covers 35,000 square feet.
MAINTAINING ORGANIC GROWTH
Every online order required them to make a trip to the post office, enter address information by hand, and print shipping labels one at a time. They got on a platform that enabled them to create labels from their warehouse, but it required a dedicated server to run their shipping system. "It was kind of a kink in our operation to be honest," Sam says.
Growing exponentially every year, their volume allowed them to get discounted shipping rates with USPS and UPS. However, both carriers required them to use its own software. It wasn't easy or efficient for the shipping team to keep switching between Stamps.com and UPS WorldShip. They needed a multi-carrier shipping software that could create shipping labels all in one platform. So, Stamps.com suggested they upgrade to ShipStation.
CLEANING UP THE SHIPPING PROCESS
The move to a cloud-based fulfillment software allowed them to clean up their shipping process. "The day we launched ShipStation is the day we shut our server down," says Sam. With ShipStation, they developed a more efficient workflow and were able to scale with a small team. "ShipStation is web-based which saves us so much time and money."
"We know that ShipStation is always getting us the best option and that we wouldn't be able to do that otherwise."
Sam says they ship with the best services for the best price. "When you're shipping with multiple carriers, ShipStation makes it so easy." USPS and UPS costs are listed in the shipping rate calculator for a quick price comparison. Before, it could take five to ten minutes of guesswork to find the best shipping cost. "There's no question that it's saving us some money," says Sam. "We are always choosing the cheapest carrier option immediately."
PROVIDING SPOTLESS CUSTOMER CARE
The success of Chagrin Valley Soap & Salve Co stems from Ida's passion to teach and help people. Sam says their website's content is the reason why they've seen consistent organic growth. "It can be almost considered a Wiki of natural ingredients and healthy body care." On top of a wealth of knowledge, they also offer incredible customer service.
"ShipStation makes shipping a no-brainer."
Sam runs the customer service for the company. He says the ability to access ShipStation from anywhere allows them to respond to customers at any time. Inputting wholesale orders over the phone is easy since their customer records are stored in the system. "We do customer service at home in the evening and on weekends," says Sam. Whether they need to update an address or track a package, Sam offers the best customer service with ShipStation.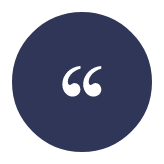 Sam Friedman
As a small family business, ShipStation has been an absolutely phenomenal, seamless, resourceful, and useful tool for us.