Jaime's Spanish Village
Published on
April 10, 2018
SUMMARY
From Tex-Mex restaurant to selling their signature salsa and queso online, Jaime's Spanish Village uses ShipStation to share their products with the world and keep the local tradition alive.
A Tale of Texas Salsas
Since 1931, Jaime's Spanish Village has been a local institution for the folks in Austin, TX. Rich with history, the Tex-Mex restaurant served the community as the longest-operating restaurant in town. In 2010, they closed their doors to start something new. They began selling their gourmet salsas and queso online and through wholesale.
The tradition lives on with a small team including salsa maker "Magic Mike" Miguel and General Manager, Max Kunik. "We make simple, Mexican restaurant style salsas," says Max. He believes they have some of the best salsas around and that's why he wanted his products to reach the tastebuds of salsa lovers beyond their local market. Dipping into the world of ecommerce, they wanted an easy way to sell and ship their products.
Fulfillment Made Fresh
In 2015, they spiced up their online store with a full website redesign on WooCommerce. They use PayPal to process orders, but didn't have a great way to fulfill them. Shipping out orders meant copy and pasting addresses onto the postal service website. "The process we had before would take me so much longer," Max says. "We were definitely paying more for shipping charges."
"We started using ShipStation because we were looking for a more streamlined way to track our packages."
Max's industry friends suggested using ShipStation for ecommerce shipping. Now, the team can import orders from WooCommerce and create shipping labels with USPS. He attended ShipStation University to learn more about how to make their business more efficient and use the ecommerce shipping software better. Additionally, he learned about features like branding, quickship, insights, and the mobile app. "With ShipStation's Quickship we can knock shipping out much faster," Max says. "It saves me 5 minutes an order." He uses ShipStation Mobile to create labels when he's not at his desk. The app also provides quick insights and dashboards. When he needs detailed reports, Max says it's easy to access everything he needs all in one place on his desktop.
"We're the same company with the same products, we're just upgrading and getting into the 21st century."
ShipStation is a key ingredient of great customer service for Max. Shipping food in glass jars means the they could break in their journey to the customer. Customer-facing features like emails and branded tracking pages help him maintain brand loyalty. "Once the product arrives at the customer's house, they can get a delivery notification. I can remind them that if something's broken they can reach out so we can get them a refund or send them out some more salsa."
The Taste of Success
Jaime's Spanish Village is at Whole Foods, Central Market, Vitamins Plus, Market Street, and other retailers. They're also offering their products online through Amazon Prime Now and local delivery. As they expand, Max hopes that their salsas find a way into homes and restaurants all across the country.
"We mostly sell in retail, but we're using ShipStation to reach a bigger audience all over the US."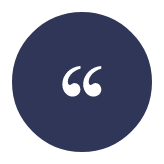 Max Kunik
ShipStation saved us time, money, and headaches with any previous shipping mishaps.