TieMart
Published on
October 7, 2019
SUMMARY
Providing ties and other accessories for any occasion, TieMart uses ShipStation to save time and simplify their shipping process.
TieMart began back in the 90's when Mike Martyka decided to put his 30 years of retail experience to task on eBay. Selling everything from electronics to fabrics, he quickly became a top 100 seller on eBay in 2001. As sales continued, Mike found that affordable neckties were in high demand, which led to the founding of TieMart. Mike's son, Jeff, has since taken over the family business, and it continues to thrive and grow. TieMart hasn't been without its own struggles, but ShipStation and Swarming Technology offered solutions to help TieMart scale while keeping their team lean.
The Problem
TieMart quickly grew out of Mike's home into a 12,000 square foot warehouse space filled with neckties. This rapid growth led to logistical challenges for the small, family business. Jeff was brought into the business to help manage this growth, and he found that the shipping solution they had in place was extremely inefficient. Jeff explains, "We'd print the label. It would pop open a window to send an email out. We would copy the tracking number out of that, paste that back into the backend of the website… That's actually the nicer way of putting how it works." With thousands of orders to fulfill, TieMart's few employees needed a simpler, streamlined solution.
Solution
After comparing shipping solutions, Jeff chose ShipStation. "We use tags to be able to quickly identify the orders, and we've got lots and lots of automation rules in place." These rules help the TieMart team quickly identify and manage orders that have certain specifications. Any orders with detected issues are automatically sent to the customer service team so they can deal with them quickly and directly.
"There's only so much you can do when you're manually waiting for things to copy and paste, right? You would have to throw so many more people at it."
ShipStation allowed TieMart's team to spend less time processing orders, as well as deliver a more marketable experience to their customers. Beyond printing labels more quickly, ShipStation also lets them create custom packing slips to update their customers on current promotions—like Father's Day ties, or other marketing messages, such as inviting customers to join their email list.
Once their fulfillment process was streamlined, Jeff realized that their existing website platform was "becoming stagnant" and began looking for a new platform. TieMart.com is one of 5 websites owned by Jeff's family. Because all of the websites share one cart and one inventory source, they needed these sites to become integrated and communicate with each other. "It's hard to keep inventory tracked across all five websites when they're not connected at all." Luckily ShipStation's partner, Swarming Technology, was able to swoop in and assist TieMart with these tasks. Swarming Technology was able to seamlessly sync all five of TieMart's sites with their inventory source and shopping cart, thus making operations run smoother than ever.
"We needed to have a more robust solution, so being able to have that expertise [from Swarming Technology] without having to develop it in house is a major consideration."
Results
TieMart is able to ship 12 times as many packages with ShipStation as they could manually, and Jeff says he is "basically saving a couple thousand hours a year." This extra time allows TieMart to focus on other things that are important to their company, like staying active in their local community. For instance, TieMart organizes a fundraiser for breast cancer awareness and donates ties to underprivileged schools so every student can wear a necktie to graduation. Jeff says, "As a family organization, you're able to do those kinds of projects where you live and do things that matter to you."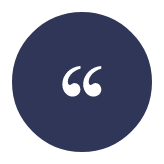 Jeff Martyka
We are able to ship 12 times as many packages with ShipStation as we could do manually.