CanYouHandlebar
Published on
June 26, 2014
SUMMARY
CanYouHandlebar hearkens back to simpler times, and knows the value of being a brand with great customer service, a fantastic product, and transparency so you know exactly with whom you're dealing and what you're getting. Join the facial hair revolution and up your facial hair care routine today.
From where did the idea to create epic beard & facial hair care supplies come?
I was growing out my own moustache handlebar and I looked into the marketplace, but I couldn't find any product that met my criteria. Here's the deal: the moustache wax you use inevitably gets eaten a little bit, simply because of your moustache's proximity to your mouth. If I don't know what the ingredients are, I don't really want to be using it. I also couldn't find what I'd consider a "brand": that idea of the classic, traditional feeling of having a moustache and hearkening back to that way of life with epic facial hair through a company.
So you kind of missed that community feeling?
Part of it came from when my wife was pregnant. She was going through this time where she had the unique feeling of growing another human being inside her, and it's something that I could help with, but never truly understand or know, deep down, how it really felt. I think that's kind of the same thing with facial hair, it's something unique that men have. I also have this deep paternal connection to my grandfather and father, much like I think other men have, so those memories surrounding my family members are tied to my facial hair.
What has been the most integral part of running your business? Ingredient selection? Tools?
Honestly, it was actually logistical. I was handwriting addresses when I first started. Taking my orders to the post office was incredibly complicated, and when I found ShipStation, I had this "zen-like" meditation feeling. Having the postage already taken care of was almost magical, and I could be more comfortable taking on more customers.
What's your favorite ShipStation feature?
Do I have to choose one? Being able to use Express 1, Endicia, and UPS together, my recent Etsy integration (which was seamless and went without a hitch). I feel comfortable expanding to additional marketplaces knowing that ShipStation is there to help me handle it. Another big selling point for me was shipping on my Mac. Do you have a vision of being anywhere and running your company? I can actually do that… without having to run Parallels or Windows.
ShipStation and Shopify were both game-changers because they took care of all the details of running the business. They made me feel comfortable as a business owner in gaining more customers, knowing that I wouldn't be sacrificing time or accuracy. They automate the heavy lifting, boring stuff, like address verification. It honestly takes me just as much time to print 100 labels versus just 10, which is fantastic.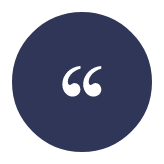 Doug Geiger
[ShipStation & Shopify] made me feel comfortable as a business owner in gaining more customers, knowing that I wouldn't be sacrificing time or accuracy.