Impact Mouthguards
Published on
April 21, 2014
SUMMARY
Playing a sport safely is just as important as playing that sport in the first place. That's why Impact Mouthguards even exists: to make sure your teeth and brain are safe while you're having fun on the field/ice/court/mat/etc.
How did you decide to build a custom mouthguard business?
As a life-long ice hockey player, I never wore a mouthguard. As you can imagine, I saw many injuries over the years. One of my playing buddies suggested I get a guard from a dentist. I took his advice, went to the dentist, and got fitted for the guard. At the end, when the doctor told me it was $200, I responded "200 DOLLARS!!!" I thought I was absolutely nuts plunking down that much money for a mouthguard, but the perfect fit quickly changed my mind. Soon after this purchase, my son, a travel hockey player, and my daughter, a travel lacrosse player, both needed mouthguards and the idea for Impact was born after not being able to find a guard as good as mine at a reasonable price. We protect athletes in all sports with a perfect guard at a great price! 100% satisfaction is always guaranteed!
The custom designed mouthguards (in addition to being custom molded) are really cool! What's been your favorite design thus far?
At Impact, we have developed a proprietary method of wrapping the guard in graphics. When we craft one of these guards specifically for an athlete or company, they inevitably become my new favorite.
How has ShipStation helped you with your business?
We are a small company with only 4 employees. When we make a sale, we have three instances of shipping that need to be managed. First, we ship our Fit Kit to our athlete. They then take an impression of their teeth and return it to us with a provided return label. We get to work on hand crafting their guard and when it is complete, we ship the final product. Externally, ShipStation has professionalized our shipping function in a tremendous way. When we deliver a Fit Kit or crafted guard, the presentation provided by a ShipStation created label puts us in the big leagues. Internally, the changes ShipStation has provided have been equally dramatic. We are able to easily connect to our eCommerce platform and seamlessly and automatically bring over sales/shipping information so that we can get our packages out in a timely fashion. Before implementing ShipStation, we had to spend countless hours exporting sales and printing out forms; then re-entering information manually into a labeling program. On top of all that, we had to manually track what went out, what came in, and then went out again. Yuck! It was such a hassle!
What's your favorite ShipStation feature?
At Impact, we love love love the ability to create and track our return shipments, while leaving intact the original order only to be shipped once the guard is crafted. The ability to do this effectively has saved us hours upon hours of confusing and often incorrect manual tracking. And, while many may take it for granted, the ability to produce professional labels inexpensively has really improved the visual impression our customers have of us.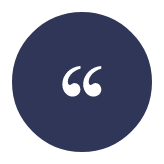 Frank Rabinovitch
ShipStation has professionalized our shipping function in a tremendous way.