Bread and Badger
Published on
November 9, 2017
SUMMARY
Amanda quit her full-time job to pursue her dream to live off her art. With ShipStation, she spends less time shipping and more time creating cool stuff.
EXPRESSING HERSELF
Amanda Siska was selling shoes full-time when she decided to be her own boss and pursue a passion in art. "Quitting my job and starting my own business has been one of the hardest things I've ever done," Amanda says. She read a lot of books about business and marketing, absorbing as much as she could.
Around that time, she fell in love with glass etching and began creating unique jewelry pieces. It became her "bread and butter," which inspired the name of her new business. After seeing a feature on badgers, she resonated with their fearlessness. Thus, Bread and Badger was born.
In 2008, her business took off when she designed pint glasses with etched-on mustaches. Her husband, Sean, quit his job to help her run the business and run their accounting. They now do sandblasting, which Amanda says allows them to "make a living creating art that we love." Since then, they have grown their business, hired assistants, bought their first house, and had their first child.
Sticky Note Pick Lists
With a two-person team, fulfillment tasks began to pile up and get in the way of the creative process. They would handwrite a list of items onto sticky notes so they could pick and pack their online orders.
"Shipping was ridiculous before ShipStation! It was an absolute nightmare during the busy holiday season."
Then, Amanda discovered ShipStation. Now, she was able to print pick lists and packing slips with ease. "I can now print out all the items we need to pick for our day at once," Amanda says. She also fell in love with ShipStation's automation rules. "That was the biggest factor when choosing shipping software," Amanda says. They save time by automating weights, dimensions, insurance, tags, and more. "It's a dream come true!"
All In One Place
Bread and Badger serves individual online customers and wholesale clients. Amanda says that ShipStation makes it easy to process both kinds of orders all in one place. Plus, she says it's great that she can choose the best shipping methods between USPS and FedEx.
"It's great that we can compare rates and ship through multiple carriers so easily. It's so much easier to ship using ShipStation's interface."
Online orders import into ShipStation from their inventory management software. This way, tracking numbers and inventory levels update as orders ship out. Real-time inventory updates reduce back orders, delays, and makes purchasing much easier. "We would have a hard time selling on several channels if our system wasn't so integrated," Amanda says.
Branding Their Shipping
"People love giving and receiving our cups as gifts," Amanda says. That's why they take special care to personalize each order and make their packaging fun. With ShipStation they can put fun notes and their logo on shipping labels and packing slips. They also use the ShipStation Branded Tracking Page to give customers a cool spot to keep tabs on their delivery.
"People can get excited about receiving their order at every stage in the process."
Unlike a typical carrier page, the ShipStation Branded Tracking Page showcases an item list with product photos. It also provides links to their website, return policy, and contact information. With a map and progress bar, customers can better await their delivery. "Every customer should be treated as an individual, and feel proud of their purchase," Amanda says.
Delivering Great Customer Service
Amanda responds to all the Bread and Badger customer service inquiries herself. She says it's even more important to be on top of things during the gift-giving holiday season. "As the owner of our small business, it's really important to me to be able to answer any questions our customers have quickly and concisely." That's why Amanda says ShipStation is so important for their customer service.
"Having all our shipping and tracking info in one easy-to-navigate interface makes it simple to get information to our customers."
"During the holiday season, we often ship 100 orders every day," says Amanda. She says that ShipStation helps them fulfill those orders in about a third of the time than before. "The automation alone saves us hours of time every week!" When she prints shipping labels in batches, it makes it simple to pick and pack groups of orders. This allows her assistants to help ship orders with little experience. "We have thousands of unique products," Amanda says, "and we almost never make mistakes."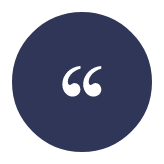 Amanda Siska
ShipStation has so many great features that make our shipping process faster and smoother. The automation alone saves us hours of time every week!