CamelliaShop.com
Published on
January 8, 2015
SUMMARY
From selling by the roadside in the 50s to countrywide through the Internet, CamelliaShop has grown their business just as well as they grow their beautiful flowers.
How did the idea of selling live Camellias online come about?
Our business is a small family-owned nursery. We began in Savannah, GA in the late 1950s. The owner, Francis Eugene Phillips, grew Camellias and Azaleas and sold them first at roadside stands and then through his nursery, Gene's Nursery. He was a disabled WWII Vet and the joy he received from growing these beautiful plants and the small income they provided for his family was a welcome change from the hospital visits he made quite frequently. His young son, Gene, took up where his father left off when he passed away.
My husband and I joined Gene Phillips in his family business in 1992. The internet was quite in its infancy during this time and online sales were just not something that we were familiar with and no one was selling plants through an online business! We did a little shipping, but mainly to friends and family in other places. In 2007 we created our website, CamelliaShop.com and were one of the very first online Camellia Nurseries that could ship plants throughout the entire US. There were many permits we had to obtain and specific guidelines to be met for numerous states for us to be able to ship. Today we sell and ship camellias to other growers and retail customers to every state except Hawaii. We are plant breeders and have developed many of our own plants. Everything we sell comes straight from our nursery; we don't use middlemen or brokers.
What have been some of the difficulties of shipping some of your incredibly gorgeous flowers (& how did you overcome them)?
Shipping plants, especially Camellias, is a delicate process. The plants can be damaged by severe cold or severe heat. So with this in mind, we have a limited shipping time. Most plants are not shipped with open flowers because they are even more fragile than the plants themselves. We have developed a way of packing the plants so they will have the least amount of damage. We also monitor each and every package to the location it is going and we literally watch the weather between our location and theirs to make sure that their plants will not have to suffer the extremes of weather.
How has ShipStation impacted your business?
I started using ShipStation a few years ago and to me it was the smartest choice that we have made. The cost savings in time has been enormous. We ship different packages to different locations by different methods so ShipStation helps with that as well. We don't have to flip from Carrier website to carrier website to prepare tickets or find out what rates are best – they are all done right there on the screen. Simple, easy, efficient. We also have to send shipping manifests to Washington and Oregon each quarter detailing the shipments sent to their states. ShipStation effortlessly handles this task too with the filter ability. With one click, they are saved to a PDF and emailed to each state.
What's your favorite ShipStation feature?
My favorite feature is the import orders feature. Our orders are imported directly into ShipStation from our website, so we don't have to worry about typos or the extra time it takes to have to enter every single order we have. The packing slips for each order are printed with the shipping tickets, so no more errors on that end either. And those orders that we have to monitor for weather? The feature on ShipStation that allows us to "hold" orders is excellent for sorting them to when they need to ship. I also really love the "Pick List". Saves so much time and mistakes from having to make manual lists of all plants to be pulled for shipment.
I have tried several shipping processor applications but none have given me anything near what I get with ShipStation and the price is excellent. I'll continue to be a Happy Customer selling Camellias to my own Happy Customers thanks to ShipStation.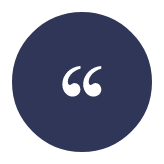 Debbie Odom
I started using ShipStation a few years ago and to me it was the smartest choice that we have made.