Spikeball
Published on
February 20, 2014
SUMMARY
Born of a trip to Toys R Us back in 1989, Spikeball has become a favorite pasttime of many athletes (and non-athletes!) around the nation. Learn how the provider of the unique gear for the sport uses ShipStation to ship out their goods.
Can you give us a rundown of how the game came into being?
Friends of mine bought the game at Toys R Us in 1989. I was 14 at the time. We played on and off for 20+ years and every time we played strangers would walk up and ask about it. Realizing there was a market for the game, we decided to try and bring it back to life. Knowing absolutely nothing about Branding, Product Development, Shipping, E-commerce, etc we acquired the rights and relaunched it about 5 years ago.
What's been the biggest challenge in-essentially-creating your own sport?
Getting the word out. We have avoided big, expensive advertising campaigns. We've kept our focus on the players, and not so much on the product. Grassroots and community building have been the two strongest vehicles for us. Early on, I sent a personal email to every customer asking how they heard about us. That helped tremendously and gave us the insight to start partnering with the Ultimate Frisbee community, Summer camps, and faith-based youth groups.
How has ShipStation helped you with your business?
It's been pretty incredible. Before ShipStation , I was logging into the USPS site every night and printing tons of labels. It was incredibly time-consuming and inefficient. ShipStation has given us a level of efficiency that I never thought possible. Our volume is growing like crazy and ShipStation is keeping up without missing a beat.
What's your favorite ShipStation feature?
Hands down, our favorite ShipStation feature is automation. Automation has saved us hundreds of hours per month. In the past, when processing retail customer orders, we had to manually enter in their 3rd party shipping account info. This was a total pain. Now, with ShipStation, we have the ability to create an automation for each one of our retail customers that auto-magically applies the account information as soon as the order is loaded into the system.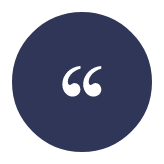 Chris Ruder
ShipStation has given us a level of efficiency that I never thought possible.