Ugmonk
Published on
March 2, 2018
SUMMARY
"It all started with a simple idea – design fresh high-quality unique items." Now the rampantly successful brand has shipped their goods to over 60 countries with the help of ShipStation.
Jeff created Ugmonk to sate his own personal creativity needs by designing clothes and useful items like notebooks and messenger bags. The business revolves around the design of an object, and Jeff encourages his customers to get outside their comfort zone. But since the brand has grown, so have his needs for a way to spend less time in the administration side of things and back into design. Enter ShipStation. :)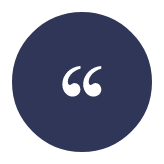 Jeff Sheldon
Now that we have ShipStation we're ready; bring on the orders.