Writey
Published on
May 31, 2021
SUMMARY
Writey gives you the freedom to have whiteboard productivity anywhere. To deliver on-brand to their customers, they use ShipStation to maximize their ecommerce shipping efficiency.
Writing On Everything
WriteyBoard was born out of a garage in Los Angeles, California. College students with big ideas needed more creative space than the library offered. They needed a whiteboard, but couldn't find an affordable or accessible dry-erase product.
Designed to liberate your wall, Writey created stick-on whiteboards to collaborate anywhere. Writeyboards were one of the first products to revolutionize dry-erase products for consumers. Soon after its inception in 2010, Mark Cuban invested in the young company.
Efficiency For All
With Mark Cuban Companies on board, the team was ready to scribble out the competition. Despite a high demand of orders, there wasn't a reliable ecommerce system in place. When searching for a shipping software, it had to meet the following requirements:

Before, they were bound to a database hosted on a single computer. "It was a nightmare," says Jared Jackson. "If that computer couldn't connect, we weren't shipping." Needing a dependable fulfillment solution, they chose ShipStation as their cloud-based shipping platform.
Liberate Your Workflow
In 2013, Writey erased their old ways of fulfilling orders. "Shipstation couldn't make it easier to connect to Shopify," Jared says. The integration setup only took a few clicks. Orders feed from Shopify into ShipStation where they create shipping labels. When shipped, customers receive an email that takes them to a branded tracking page.
"ShipStation + Shopify. The two are like Batman and Robin. ShipStation, of course, being Batman."
The easy-to-use interface helps the Writeyboard team use several features without getting overwhelmed. From accounting to customer service Jared says "everyone at our company uses Shipstation." Reporting features and insights on the mobile app are vital to staying on top of their business. "The array of reports that Shipstation can generate is really impressive."
Boost Brand Awareness
Since 2013, Writey's product line has grown to include paint-on whiteboards, desks, and accessories. Disrupting an old industry, Writey aims to solidify themselves as a modern, contemporary brand.
"With Shipstation, we are able to place heavy brand emphasis on every aspect of the company that will lead to better name recognition for years to come."
"Branded labels and email receipts really make a difference in terms of perceived brand value with customers," Jared says. "Customers see that kind of attention to detail and it makes them feel like they've made the right decision with their purchase. Great products combined branded materials is a one-two punch to win over a customer for a lifetime retention."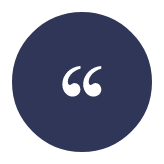 Jared Jackson
Shipstation brings efficiency and simplicity to the headache that would be shipping.