ShipStation Powers Efficient 3PL Shipping Services for Apparel Manufacturer, Mighty Club
Published on
January 17, 2023
THE CHALLENGE
Apparel manufacturer, Mighty Club, needed a shipping solution that would eliminate manual data entry, handle large daily order volumes, and optimize their warehouse operations.
THE SOLUTION
ShipStation's automation rules, inventory management tool, and reporting features enable Mighty Club to provide the best delivery experience for their customers while adding efficiencies to the fulfillment workflow.
Mighty Club, an apparel manufacturing and production business, is yet another entrepreneurial dream story. What began as a fun project in a garage, eventually grew into a successful multi-warehouse and third-party logistics operation.
Founder and CEO, Greg Park, simply enjoyed screen printing and started out by making printed t-shirts for family and friends. Soon enough, word began to spread and Greg recognized the opportunity to expand his hobby into a business in 2004 — printing apparel for ecommerce merchants, community members, and companies looking for small-batch orders of custom swag.
By 2013, the growth of the business and the desire to take on more clients necessitated finding a shipping solution that would reduce the strain felt on his workforce. Greg's main goal was to find a way to eliminate manual data entry on carrier sites and enable his team to automate and optimize the fulfillment process to handle higher order volumes.
"With the other solutions, you're doing it per order. That adds so much time to your day. How do you ship a hundred orders a day, let alone 10,000 orders a day? You can't. ShipStation helped us scale. We're able to ship 15,000 orders a day without blinking an eye," said Greg.
Since integrating with ShipStation, Greg and his team are processing upward of 15,000 orders a day out of their Los Angeles warehouses. They often act as both the manufacturer and third-party logistics (3PL) service for a growing list of clients, including popular independent streetwear brands with wholesale and D2C orders.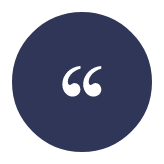 Mighty Club
"We're able to ship 15,000 orders a day without blinking an eye."
3PL services help ecommerce brands master the delivery experience with ease
Early on, Greg realized that many ecommerce businesses had some barriers to efficiently fulfilling orders — time being the primary suspect. Adding 3PL services to Mighty Club's offerings not only helped free up some time for their busy ecommerce merchants, but it also eliminated a few additional steps in the order fulfillment process. This means a quicker, more affordable, and more sustainable delivery experience for everyone.
"A lot of smaller brands, they don't know how to ship, they don't have time to ship, or they don't have the space to ship. So we serve as a 3PL for them to help them focus on the business," said Greg.
Managing their client's orders, fulfillment, and delivery experience is done seamlessly from the main ShipStaton dashboard. Each client's ecommerce store, whether operating on Shopify or another marketplace or platform, is added to Mighty Club's profile. Greg and his team are then able to apply custom automation rules based on the client's domestic and international shipping needs.
"It's a seamless process where the customer's fully updated. And for us, it's a lot less work and a lot less customer service."
Automating the best way to ship
Whether the shipment is going to a big box retailer or the end consumer, Mighty Club is able to ensure a positive delivery experience by setting up and adjusting custom automation rules for each client. These rules range from selecting specific carrier services for complex international orders, to automatically assigning the cheapest way to ship.
"Everything's in one software. ShipStation allows us to see the different types of carriers that we have on there, and it automatically chooses which carrier would benefit which customer," said Areli Diaz Lepe, Mighty Club's fulfillment manager.
In addition to carrier rules, Areli implemented preset groups to automatically add the weight of products into the equation. This provides even more accuracy when ShipStation pulls shipping rates for each shipment.
Continue reading below
ShipStation inventory and reporting features maximize efficiency and growth
While automation rules are the crowd favorite at Mighty Club, Greg and Areli also noted significant improvements to the business from using ShipStation's inventory and reporting features over the last ten years.
Areli notes that with their previous solution, there was no way to help her team find products on the warehouse floor. With the ability to designate a location next to each SKU in ShipStation, her team now breezes through picking and packing orders.
"Before [ShipStation], we were pulling, trying to memorize the items. But now being able to have that full visibility, I think it just makes us more efficient instead of wondering, 'Oh, where that product is at?' They know, 'Oh, it's right here. It's on C23.'"
Greg has also celebrated added visibility as a top benefit ShipStation has provided, particularly in reference to the reporting features. These allow him to forecast for the business, catch errors, and optimize on savings.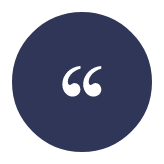 Mighty Club
"ShipStation helps us to manage our revenue and, at the same time, be able to scale and see where we could grow more or where we could save."
All in all, ShipStation has helped Mighty Club provide more than just efficiencies for their business. It has impacted the way their clients (and their customers) experience the delivery process.
"Efficiency, to me, it's a big role when it comes to fulfillment, because I feel like the faster the customers receive their product, the happier they are. So if they're happy, Mighty Club's happy," said Areli.