THE CHALLENGE
Efficiency issues with copy/pasting addresses directly into carrier websites. Needed to find a solution that made shipping heavy crates less expensive so they could provide more money toward their mission.
THE SOLUTION
ShipStation's reports helped CLEAN realize how selling more makes shipping cost less and shipping automation helped them scale fulfillment as their sales grew.
RESULTS
311%
Increase in sales over last 3 years
117%
Increase in total orders 
CLEAN Cause Improves Sales 311% with Shipping Automations
CLEAN Cause is a mission-driven company that does impressive things. First off, their product is a sparkling yerba mate tea that provides a healthier alternative to energy drinks. They then give 50% of their net profits or 5% of their net revenues to charities to support people in recovery from drug and alcohol addiction. They do this via sober living scholarships to help people get into recovery housing. 
As of fall 2022, CLEAN has generated over $1.8 million to support recovery from alcohol & drug addiction. That translates to a lot of yerba mate! So, how do they handle the D2C and wholesale fulfillment of a complex shipment — heavy liquid cans?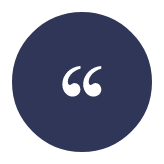 Cortney Hollinger
ShipStation was the perfect solution for us. As we grew and as our company continues to grow, it's met our needs the whole way through.
Finding the Right Shipping Solution
Every business knows the importance of cutting expenses and streamlining workflow processes, particularly one that provides so much of its profits to charity. As a business evolves, it's important to find scalable solutions that can not only keep up with growth but fuel it. CLEAN quickly found out that when you sell 12-packs of 16 oz drinks, shipping prices and fulfillment workload can mount quickly. 
CLEAN found a shipping solution that was getting them by. But it didn't offer the automations they were looking for, and it certainly didn't offer them the growth potential. Their old workflow still required copy and pasting info between platforms — a process that was costing CLEAN more in labor and cutting into the time efficiencies they needed in order to grow the business. 
A change was needed.
A Google search led them to ShipStation, and it helped propel them forward like, well, a crate of CLEANs.
"It was a huge improvement from day one for us," said Courtney. "When we started in 2019, it would cost us about, right over $16 to ship a box to, say New York. Right now it costs about $13.80," said Courtney. "So, we've seen a really big improvement just being able to integrate those negotiated rates into ShipStation. And our rates got better as we grew our business."
Automated shipping is crucial for a warehouse. While CLEAN has a team of 39 people, only one or two fulfill orders full-time now, thanks to ShipStation. With a workflow locked in, training workers on ShipStation is a breeze. Whether onboarding a new shipper or just giving someone from another department a crash course during a shipping rush, CLEAN finds that printing labels and packing boxes can be picked up in no time. 
ShipStation's been able to help just make everything faster for our fulfillment department, made it easier for them. And if there's any turnover it's really easy for people to pick up how to use the technology and just get to work

Cortney Hollinger
Director of HR, CLEAN Cause
Businesses Supporting Businesses: How ShipStation Helps CLEAN Cause
Shipping can be a logistical hurdle for businesses. You have to figure out which shipping services to use, how to print all of those labels, figure out why the printer is offline again, and so forth. Hollinger was relieved to learn that ShipStation is more than just a shipping tool. While copy and pasting was a complaint of their former solution, ShipStation helped set everything up like clockwork.  And not only does ShipStation provide a way for their team to avoid human error, it helps them save time. For instance, if an order needs to ship to one of their subscribers, ShipStation instantly applies tags to the order. And if they need help with workflow support, they're able to find it from the ShipStation team.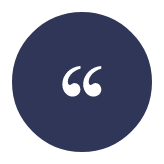 Cortney Hollinger
"We have saved a lot of money being able to integrate it with our UPS account and our Stamps.com account. Those savings all go back to what matters most for us, which is the cause and the scholarships that we're able to give out."
Cortney explains, "we've gotten really good tips and feedback on how to automate more of our processes." Any time they need to learn how to optimize, CLEAN has gotten help, "ShipStation's support from day one has been so helpful for us. We got quick answers anytime we had any issues with just learning to use the technology."
The results have been great for them. Cortney continues, "since we've been using ShipStation, we've saved time in just the whole fulfillment process." As you grow, fulfillment workflows do, too. If you're not careful, these increased workflows and adding platforms can become costly. Luckily, as Cortney puts it, "we have saved a lot of money."
Shipping Insights and Workflow Automations Drive Growth
ShipStation's automated shipping tools are not the only thing that helps scale fulfillment. Being a shipping management platform lets you see data from across all your selling channels, marketplaces, shopping carts, etc. Reports and insights can really unlock your selling potential. As Cortney explains it, "Through using the insights section on ShipStation, we were able to see that if we were able to sell two cases of our product instead of one, the shipping rate was exponentially better than if we were trying to sell two people one case." 
Again, shipping crates of canned drinks can become costly. So, finding ways to save money and increase sales along the way can be a revelation. What they realized was, "we got to use that information and focus kind of our marketing strategies around how to get that bigger average order volume, which has helped save us money on the shipping side, and also increased our overall sales too." Along with their discounted UPS and USPS rates, CLEAN is able to grow their customer base, streamline workflows, increase revenue, and save money!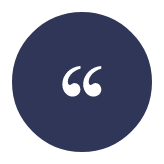 Cortney Hollinger
Since we started using ShipStation, our growth of sales in the last three years have been 311%, which is a huge impact for us, and our total orders have gone up 117%. 
Continue reading below
As a business evolves, so do the challenges. But as CLEAN has pointed out, new opportunities present themselves too. The fact that ShipStation is able to help CLEAN reach new customers and provide a helping hand is exactly what ShipStation has always set out to do. 
Running a business is complex, shipping should be simple. When you're able to save time in one area, you can focus your efforts on what's important—like scaling your business, or in the case of CLEAN, give back to those in need.
To read about the CLEAN Cause mission or to apply for a scholarship to help you or someone you know on the road to recovery, you can learn more here.