THE CHALLENGE
Prior to ShipStation, Veiled Collection needed multiple tools to help with the fulfillment and returns process of their 22,000 sq. ft. warehouse. With an error-prone picking process, they knew they had to look for a different shipping solution.
THE SOLUTION
With the use of ShipStation's high-volume customization and automation tools and seamless carrier integrations, Veiled Collection has been able to reduce labor by 20 hours a week and save 30% on shipping with UPS® Ground Saver.
RESULTS
200%
YoY growth since integrating with ShipStation
30%
cost reduction on shipping with UPS® Ground Saver
20
hours a week saved on fulfillment
Veiled Collection Optimizes Warehouse Operations and Saves 30% on Shipping Using ShipStation and UPS® Ground Saver
Veiled Collection was founded in 2016 by wife and husband duo, Nora Chamaa and Yaser Albataineh, in their second bedroom…a familiar starting point for countless entrepreneurs.
It all started with Chamaa's journey to put on the hijab, and her personal struggle to find fashionable, modest clothing that would still complement her style — that of a modern woman inspired by the designers in New York, Paris, and LA.
She found a manufacturer overseas to help design pieces she could wear to social gatherings, dinners out with her husband, and holy celebrations like Ramadan and Eid. After receiving several compliments on her outfits, the two started brainstorming ways to share her new skills with the greater community. In just a few years, Chamaa's passion for wearing consciously crafted clothing turned into a popular women's wear brand processing thousands of orders a day.
With huge demand, also came the need for robust tools to help manage the load. And, with ShipStation, Veiled has been able to optimize its fulfillment and warehouse operations resulting in tremendous growth — upward of 200% year over year.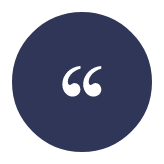 Yaser Albataineh
"I always brag that I could probably take someone off the street and within 15 minutes have them picking and packing in the warehouse because it's that streamlined and that straightforward."
ShipStation automations and customizable pick lists improve warehouse productivity
Prior to integrating ShipStation, the Veiled Collection team relied heavily on handheld ipads and laptops to navigate through the pick and pack process. They would pick the orders one by one, and the lack of order verification made the process error-prone.
"If someone ordered 20 products, it was very easy to miss one or two," said Albataineh. "There are certain tasks that require some sort of technology to verify your steps, and that's when we started searching into some of these other solutions."
After finding ShipStation, the team at Veiled was amazed at the automations and functionalities available. From building carrier automations, assigning order tags, and customizing picklists and returns portals, Veiled has been able to slim down its tech stack and really optimize its operations by conforming their process to the order and logic of their warehouse.
How Veiled Collection optimizes shipping costs with UPS® Ground Saver 
UPS® Ground Saver is a parcel delivery service offered by UPS that provides a cost-effective way to ship lightweight, low-value products to customers residing within the 48 contiguous states of the US. With UPS® Ground Saver, customers can enjoy the benefits of using one of the world's most trusted shipping providers while also saving money on their shipments.
When it was first introduced in ShipStation, the Veiled team tested batches of orders to ensure and test quality control, and were amazed at the affordability and speed.
Veiled Collection has since transitioned half of its orders in ShipStation to use UPS® Ground Saver. As a result, Albataineh and his team have been able to cut a significant amount off their shipping overheads, all without sacrificing the customer's delivery experience.
"It saves us a significant amount on shipping, up to maybe a third compared to some of the competitor carrier accounts that we carry," said Albataineh.
Continue reading below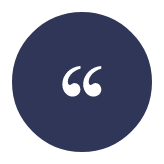 Yaser Albataineh
"One of the biggest benefits of using UPS® Ground Saver with ShipStation is it allows us to have access to very affordable shipping costs and still get the packages to our customer in an acceptable amount of time."
Winning customers over with a generous and convenient delivery and returns process
Part of the reason Veiled Collection has decided to keep the majority of its fulfillment in-house is the ease of maintaining a closed loop between its team and its customers.
"The delivery experience for us is everything, we pride ourselves on our customer service. And the most important thing with customer service is getting your order in time," said Albataineh.
As with any ecommerce business though, returns are a big part of business. And finding a cost- and time-effective way to manage them is critical to operations. In addition to a generous 90-day return window, Veiled has implemented strategies with ShipStation to ease the burden of returns and still meet the growing consumer expectation of free and convenient returns. 
"We're able to not only pull in tickets and print out tickets and verify tickets, but we can rate shop, we can pull in the returns, we can do exchanges directly through our return portal onto ShipStation. And it's not manual, it just happens," said Albataineh.
Time and cost savings make room for a global expansion
While Veiled Collection already has its warehouse operations set up in Canada, they're excited about the future expansion of the brand into untapped markets around the world. And, with the help of ShipStation's Split Ship functionality, Albataineh and Elgendy are confident in their operations and have the capacity to plan more strategically for the business. 
"A customer can now place an order regardless of where the inventory is. It's one order, one tracking, one set of information. And on the back end, using ShipStation, we are able to split that order," said Albataineh. "ShipStation was able to accommodate all the logic and rules to split orders and root them properly," agreed Elgendy.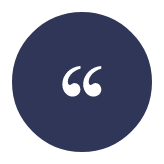 Kareem Elgendy
"We needed multiple solutions to do what we're doing now with ShipStation."
Want to take advantage of UPS® Ground Saver rates for your business?
UPS® Ground Saver is available to all ShipStation account holders, so if you have an account with us, you're already one step ahead. Simply log into your ShipStation account and choose UPS as your carrier.  Visit our Help Center for detailed instructions on how to choose this convenient, reliable UPS® service.
Continue reading below