The Smell of Success: The Burlap Bag Burns Bright with ShipStation
THE CHALLENGE
Make the most of a small team by automating shipping processes and cutting down on errors.
THE SOLUTION
Use ShipStation to make single-item orders a breeze, and bring the post office into the warehouse.
RESULTS
95%
quicker label printing
When The Burlap Bag opened as a quirky, brick-and-mortar retail shop in Austin, TX, owners Lauren and Josiah Lowe had no idea that the brand's true success would lie in ecommerce. The couple opened the shop with the intention of peddling local fare from artisans in the Austin area and decided to throw their own creativity into the mix by making their own candles. Soon, candle sales were outshining every other product in the store, and Rachel and Josiah shuttered the shop to focus full-time on creating new scents, producing more candles, and spending more time with their children.
Their move to ecommerce didn't come without growing pains, though. Implementing a subscription service and keeping up with ever-growing demand can be tough, especially as a small business. Luckily, Rachel and Josiah have ShipStation on their side.
Everything happens through ShipStation
Before the brand began using ShipStation, Lauren and Josiah were constantly feeling pressed for time. The couple would spend 2-3 minutes on every single package, entering the shipping information into the self-service kiosk.
"We spent many, many hours at the post office waiting in line," says Josiah.
"It was never fast," says Lauren. "Now, FedEx comes every day and picks up our packages. Everything happens through ShipStation; it automatically lets carriers know to come and get the orders."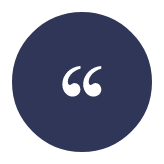 The Burlap Bag
All we just have to do is hit print on the shipping label and that's it. ShipStation makes everything very fast and easy.
Their small team is able to pack, label, and ship out products completely out of their candle factory and warehouse by integrating their marketplaces with ShipStation.
"ShipStation really gives us that time back," says Lauren. "Before, it was taking two to three minutes for every single order. When we do our candle subscription, it's 600 plus orders. 600 orders times two minutes. Now we can come in the morning, refresh ShipStation, and It shows us all our new orders, and you can print them all out within 45 seconds."
Automation to the rescue
With the implementation of their new service –a subscription model where customers receive one new, limited-edition candle per month – Rachel and Josiah rely on automations to keep track of the large amount of small, one-item shipments.
"Automating for a single candle to go out is amazing because ShipStation feeds everything through. We just have to push print. It really takes no time at all, and you just set it and forget it," says Josiah.
When things get hectic in the warehouse, it can be easy to make small mistakes, especially if there is a lot of manual input required to prepare a product to ship. By utilizing batch printing, assigning certain products and marketplaces distinct carrier services, and other automations, Lauren and Josiah not only save time but also cut down on the risk of costly shipping errors.
"When an order comes through that's just one candle, it automatically sets it as a six-by-six-by-six box, it weighs one pound three ounces, sets it up to be FedEx two-day shipping. All we just have to do is hit print on the shipping label and that's it. ShipStation makes everything very fast and easy."
Growing into the future
The Burlap Bag has come a long way from when we first spoke with them in 2015. At that time, they were still trying to juggle a popular brick-and-mortar, local events, and manage a thriving Etsy shop. Now that they are ShipStation pros, they are thriving with their direct-to-consumer and wholesale ecommerce business. Now, The Burlap Bag has more freedom than ever to pursue new scents and new business models. With sales skyrocketing and the brand doing better than ever, Lauren and Josiah are thankful to have ShipStation on their side as they burn brighter than ever before.