How May Lindstrom Skin Increased Order Capacity and Simplified International Shipping with ShipStation
Published on
January 19, 2023
THE CHALLENGE
Reduce the manual effort of copy-pasting addresses into carrier sites and provide hassle-free shipping on international orders.
THE SOLUTION
ShipStation automation rules and custom API integration have enabled May Lindstrom Skin to operate efficiently as a small fulfillment team.
RESULTS
50x
more order capacity after integrating with ShipStation
What happens when a wife-and-husband duo consisting of a skincare connoisseur and a self-proclaimed "systems nerd" start a business? They build May Lindstrom Skin, an all-natural skincare brand with a clean-beauty cult following and a mission that's all about the customer experience, from the products to delivery.
In a matter of just a couple of years, May Lindstrom Skin grew from a back bedroom to a wholesale operation with a presence in luxury department stores. Today, May and her husband, Robert have embraced a direct-to-consumer model in order to continue providing the small-batch products and quality experiences that grew their brand from the ground up.
Robert Metcalf, COO of May Lindstrom Skin, shares how ShipStation has helped optimize domestic and international fulfillment for his clean-beauty brand for over a decade.
Throughout the decade of growing pains – and growing pleasures – ShipStation has scaled with the business to help support its customer-first mission and offer solutions for complex shipping processes in their L.A. warehouse. As a result, May Lindstrom Skin is able to fulfill thousands of orders a month from all over the world.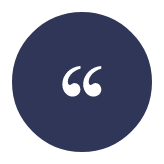 Robert Metcalf
"Everything that leaves here, ShipStation knows about. It makes it actually a really powerful part of our technology stack because none of the other pieces of software know that." 
Identifying the need for a shipping solution that would replace manual processes and scale with their business
Only a couple of years after launching their Shopify site in 2011, May and Robert were starting to feel the pressure of keeping up with demand. While making the product was going well enough, they feared that their processing and shipping process was slowing them down.
"An order would come through, we'd get an email, and it would have an address in it that we'd have to copy and paste into FedEx. By 2012, the amount of manual copying and pasting of addresses just felt really inefficient," Robert says.
Their shipping process was too manual, and international shipping felt more like a fingers-crossed wish than a sure thing. They knew they needed a solution, but didn't know where to start. Luckily, a dinner with friends, and fellow entrepreneurs, enlightened them about a shipping solution that not only would eliminate a lot of the manual work but overhaul the way their entire tech stack worked together.
Before he knew it, their modest team went from shipping 10 orders out a day to now having the capacity to ship up to 500 orders a day.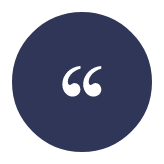 Robert Metcalf
"No one at May Lindstrom Skin was ever copy-pasting an address again. That alone would make me a fan of ShipStation for the rest of my life, but I've spent the last 10 years since then building, actually, all of our operations around that piece of software."
Automating customs and duties payment for a simple international shipping experience
Coming up with a seamless international shipping workflow was hugely important for May Lindstrom Skin since its cult following extends well across the globe. When they first started shipping orders, Robert would hand carry the international orders to the post office only to leave nervous, wondering if he'd filled the customs forms out correctly and having no clear way to track the package.
He soon realized he wasn't comfortable with the room left for error.
"We would hand it to the mail carrier and hope that it didn't come back a month or two later because there wouldn't be any way to find out whether it was being delivered or not. Obviously, that was before we had ShipStation," said Robert.
When it comes to international orders, merchants have the option of paying import taxes and duties upfront, known as delivered duties paid (DDP), or passing the costs off to the customer.
Since integrating with ShipStation, Robert has been able to extend the company's ethos of simplicity all the way to their customers' checkout process, which includes automating the payment of all duties and customs process for all international orders. This way every customer receives the option of affordable, hassle-free shipping at checkout no matter where in the world they're ordering from.
"The amount of orders that move through our company and through ShipStation with zero issues is really pretty amazing when you think about how many different countries we're interfacing with through this tool," said Robert.
In addition to shipping around the globe, the custom automation rules in ShipStation have also enabled Robert's fulfillment team to cut down on manual errors and the possibility of returned packages.
Shipping rules built for a positive delivery experience
Add tags to all international orders, including challenging countries
Set carrier service to Priority Mail if delivering to a PO Box or APO
Notify the fulfillment team of orders with a request for an information booklet
Specify carrier and services based on ship to country
Flag orders that meet certain criteria for fraud
Continue reading below
In the decade of May Lindstrom using ShipStation, a lot has changed. They are shipping out thousands of orders a month, and show no sign of slowing down. Since Robert has a clear vision of how he needs the company to operate, he is glad to have ShipStation's expert support team and solution architects to help him optimize his shipping workflow to its full potential.
"It's nice that it actually feels like a partnership with ShipStation, which is surprising given its scale and its incredible affordability," said Robert.
Robert is currently working toward a custom integration with the ShipStation API. This is a particularly critical solution for them during their twice-annual promo events in the summer and holiday months when they're faced with more orders than they can ship in a day.
"When there are more orders than we can ship, then there's the opportunity to choose what you're going to ship. And so you could just do them in the order that they come in, which would be maybe the fairest, but would be the slowest way to do it," says Robert.
With this connection to the API, Robert will be able to access additional insights to enable him to forecast order trends and better optimize how his team picks and packs orders on a busy day. This includes grouping orders by product size so his team is switching box sizes on the floor less frequently and prepping pre-packed orders for popular bundles.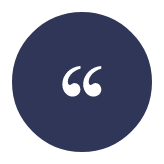 Robert Metcalf
"I'm excited about how we're going to be able to up-level our internal operations still using ShipStation as the backbone for everything."
Continue reading below