Austin Bazaar Music
Published on
March 2, 2018
SUMMARY
Suman set out to deliver quality instruments to beginner musicians at Austin Bazaar. ShipStation struck a chord with their warehouse team to help them grow into rockstars.
Playing Your Passion
Suman Singh was a computer engineer who pictured himself climbing the corporate ladder. After working at several Fortune 500 companies, he felt he needed something bigger. He got a job for a Fortune 50 company and was good at it. Despite his success, Suman felt something was missing. "I needed to do something on my own."
Strumming the right chord
In Austin, TX, Suman surrounded himself with musicians. His wife played the violin for fifteen years. They loved live music and made many musician friends in the area. Suman wanted to know what it would take to start playing an instrument. He walked into a local musical instrument shop but didn't know what to ask. The store associate was very technical and unhelpful. Later, he bounced common pain points off his musician friends. Suman says, "I felt there was an underserved market for beginner musicians."
"I've done enough of corporate America," Suman said. He built a website and helped his wife sell some of her old instruments. "The used gear we sold gave us a few thousand dollars, and that's how we started," Suman says. Austin Bazaar launched in 2006 and did a million dollars in sales the first year.
Shredding up the old ways
"Before ShipStation, our shipping process was a nightmare," says Stuart, Warehouse Manager. The fulfillment team was bound to a single server and one workstation computer. "We would ship everything out one by one," Stuart laughs. They weren't able to save product settings or integrate a scale. They had to guess the weights on a lot of their shipments. Stuart says, "it was no good."
With ShipStation, the warehouse crew is efficient at fulfilling orders. They import orders from BigCommerce, Amazon, eBay, and Reverb. Stuart can delegate order tasks on his team in ShipStation. "I can assign orders to my employees in my shipping department."
With the insights page in ShipStation, Stuart says it's easy to get the data he needs. The reports make it easy to find average shipping costs and shipment volume reports. Before, he had to go through paperwork and his server. "With ShipStation I can go in, select my dates that I want to see, and collect the data from there."
"As ShipStation grows, we grow."
"The feature that helps us the most are the tags." Order tags allow them to label back-orders, drop-ship orders, and special customer services. Automation rules apply carrier services to the orders that import into ShipStation. Filters and tags help the team navigate and scale with their large order volume. "As ShipStation grows, we grow."
Dialing in the right service
"ShipStation makes it easier to get things done," says Joseph, Customer Relations Manager. Austin Bazaar offers their customers an easy and friendly returns process. The return portal feature tracks why their customers are sending things back. "It's hard for people to buy an instrument without being able to see it." Joseph says it's important to know the reason why the customer was unsatisfied. Returns tracking in ShipStation helps them spot trends and improve their products.
"ShipStation makes it easier to get things done."
Austin Bazaar is a company that values quality customer service. Joseph and his team want to use online tools that offer fast, friendly, and effective support. "ShipStation's user support has been great for us. In all honesty, we don't have to contact them very much." Joseph says that the app does a great job of notifying their team of new features that can help them grow. He says that when they do reach out to the ShipStation Support team, it's to learn how to best use a new feature.
"There's so much that ShipStation offers," Joseph says. The branded tracking page makes it easy for their customers to track their packages. "You see the map and where it's at and that helps." It stands out from a standard carrier tracking page and helps the Austin Bazaar brand. It has their logo, custom colors, and shows the order's item list with product photos. It also links out to their website, social media, and contact information. The ShipStation branded tracking page is an extension of their customer support team.
Making happy beginner musicians
"We're working with the biggest names in the industry like Fender and Yamaha," Suman says. They've designed custom product lines for people getting started. "We want to maintain that quality level at an affordable price for beginner musicians." They believe aspiring musicians should have a great experience learning their instruments. "It's hard enough to play a good guitar because it requires a lot of talent and a lot of hard work. If you start with a bad instrument, it's pretty much guaranteed you're never going to do it again."
Austin Bazaar is expanding its reach but sticking to its roots. "There's still a lot of people we want to help," Suman says. They want to offer guitars, pianos, keyboards, and drums to beginner musicians. He wants to work with schools to offer quality instruments for their music programs. "Only 6% of the US population call themselves a musician," Suman says. Austin Bazaar aims to "cater to the 94% and make them musicians."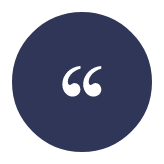 Stuart
Before ShipStation, our shipping process was a nightmare.