Global Teck
Published on
June 5, 2018
SUMMARY
Global Teck transformed into a successful automated dropshipping omnichannel business when DataAutomation integrated their ERP with ShipStation's fulfillment platform.
How to Automate Dropshipping For An Omnichannel Business
In 2002, Rolando Rosas turned a box of headsets into a large consumer electronics company in under a decade. Years later, selling online with BigCommerce made it simple to serve commercial B2B and clients. Launching on Amazon and eBay increased their B2C sales across international markets. To get business to the next level, Global Teck needed a solution to streamline its omnichannel logistics.
Problems Keeping Up With Demand
With a steady influx of orders coming in, Global Teck struggled to keep up with the demand. Rolando processed orders on multiple carrier sites and typed customer address information by hand. If they were going to scale, keeping up with labels and tracking numbers was problematic. He looked for a solution that would easily integrate with multiple carriers, send tracking data, and automate processing.
"No more spreadsheets or copy and paste of tracking confirmation details."
In 2015, Rolando got the transmission that ShipStation was the ultimate solution. The web-based shipping software connected to every selling channel and shipping provider all in one place. By upgrading to ShipStation, the team at Global Teck had the right tools to scale with their growing demand.
Dropshipping Automation Solution
After experiencing rapid growth, Rolando decided to add multiple suppliers, dropshippers, a 3PL warehouse, and Amazon FBA to his fulfillment mix. He set up their inventory with a WMS and integrated everything with the omnichannel ERP software, Skubana. Although the new ERP had a shipping module, Rolando was confident in the lasting value of ShipStation's shipping technology. However, it was crucial these systems work well together and automate their dropship workflow.
"You can not beat the price for the value you are getting from this kind of platform."
On his journey to automate Global Teck's dropshippers and omnichannel sites, Rolando tried out several possible solutions. After a few years, Rolando found that DataAutomation offered incredible automation technology. It allowed Global Teck to completely automate the dropship process with their ERP and ShipStation. Dropshippers could print shipping labels from virtually anywhere in the world on a reliable system. The setup streamlined the dropship process from start to finish.
Growing Worldwide Results
Global Teck leveraged dropshipping automation and experienced significant growth. Now, it dropships exclusively with thirteen vendors across the US, Canada, and the UK. The user-friendly interface and powerful API's provide the company a stress-free workflow and seamless integration capabilities. ShipStation, DataAutomation, and their ERP give them the capacity to scale with omnichannel fulfillment efficiency.
"We love the ability to easily print labels from virtually anywhere."
Rolando says that ShipStation is the industry leader for an all-in-one shipping solution at an affordable price. DataAutomation enabled its dropshippers to use ShipStation with the ERP for the best results. From originally fulfilling every order himself, Rolando now has a completely automated fulfillment system.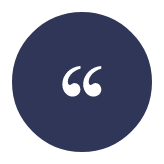 Rolando Rosas
I am blown away how Shipstation, with our ERP system, has allowed us to become crazy efficient.