THE CHALLENGE
Cocktail Courier needed a shipping and logistics solution that would enable third-party retailers to handle the last-mile delivery of their cocktail kits, ensuring compliance in a heavily regulated industry.
THE SOLUTION
ShipStation's Dropship Manager add-on allows Cocktail Courier and its retail liquor vendors to provide a seamless delivery experience, all while future-proofing the business with optimized and automated logistics processes.
RESULTS
15%
reduction in delivery costs
20x
overnight growth in sales, supported by ShipStation
Cocktail Courier ensures compliant last-mile delivery with ShipStation Dropship Manager, saving 15% on shipping
When Scott Goldman founded Cocktail Courier in 2014, he had a rich background in the bar industry, an affinity for the pioneers in the craft cocktail space, and a dream to make elevated cocktails more accessible for the home consumer.
While business was doing well, he could have never predicted the boom resulting from the shift in consumer behavior during the pandemic. In March 2020, the business experienced a 20x growth overnight. With processes overwhelmed by the sudden increase in volume, Goldman recalls having to temporarily shut down their website.
Soon after, he quickly realized the need for a shipping solution that would support his team with high volumes and aid in the unique compliance issues of shipping cocktail kits nationwide.
Alcohol is, understandably, a heavily regulated area of ecommerce. Every state has different rules that govern beverage alcohol sales. But universally, in the U.S., alcohol must be purchased from a licensed retailer.
What Cocktail Courier needed was a fulfillment solution that would enable them to entrust third-party retailers with their last-mile delivery, a method widely known as dropshipping.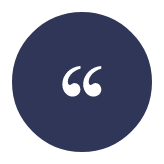 Scott Goldman
"We've gone from shipping a few hundred cocktail kits a day to thousands. And thanks to ShipStation, we reduced our costs by 15% on delivery."
Discovering the right tech stack with Codal and ShipStation
When Cocktail Courier was first evaluating a way to solve shipping for their business, they consulted their digital solutions partners at Codal.
Codal is a ShipStation agency partner and award-winning design and development consultancy that helps enterprise organizations solve complex problems and accelerate growth through elegant, data-driven digital solutions. With areas of expertise in eCommerce, legacy modernization, UX/UI design, product strategy, data analytics, and artificial intelligence, Codal's mission is to deliver impactful solutions that help their clients drive operational efficiencies, grow their customer base, and scale for the future.
The Codal team was no stranger to ShipStation's benefits, recommending it to several clients over the years due to its widespread compatibility and its ability to scale with a business' needs. When ShipStation launched the Dropship Manager add-on, they knew this would be the perfect solution for Cocktail Courier.
"Initially, Codal had planned to build out a bespoke logistics module for us," said Cocktail Courier's General Manager, Ben Fritz. "However, they came to find out about ShipStation Dropship Manager, which turned out to be exactly what we needed to make our shipping and logistics engine flow well with our new tech stack."
Alongside ShipStation's Dropship Manager, Codal recommended a suite of applications including BigCommerce, a payment processor, and an email marketing tool — all of which integrate seamlessly into Cocktail Courier's ShipStation account.
"We were able to test all the functionality of Dropship Manager through a few demos and understand what works out of the box and what we need to have the ShipStation team work with us to customize. That's how we selected that over the other competitors in the space," said Keval Baxi, CEO and co-founder of Codal.
What is ShipStation Dropship Manager?
ShipStation's Dropship Manager is a ShipStation add-on that allows your ShipStation account to send orders to your vendors. It provides a streamlined way to view and transmit order details, vendor information, fulfillment statuses, and shipping notifications, all while maintaining the integrity of a user's branded delivery experience.
While dropshipping models are typically used by businesses to avoid holding inventory, Cocktail Courier has pioneered a unique way to utilize the dropshipping technology in ShipStation to ensure federal and state compliance with shipping alcohol.
To stay compliant, Cocktail Courier relies on third-party vendors to fulfill the alcoholic portion of their cocktail kits.
Continue reading below
The key to dropshipping success? A centralized fulfillment solution for a network of vendors
Orders come into CocktailCourier.com and then depending on where the recipient is located, provided it's a compliant state, they ship the customer's order to a local liquor retailer in that area. This vendor is then responsible for adding the alcohol (and fresh citrus) to the package before completing the last-mile delivery directly through Cocktail Courier's ShipStation dashboard.
With ShipStation Dropship Manager, users can create multiple vendor profiles to ensure optimal visibility and reporting. Third-party retailers are also able to reject orders, giving Cocktail Courier real-time status updates and notifying them that a different fulfillment mechanism is needed so the customer still receives their kit on time.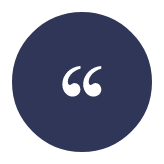 Ben Fritz
"What Codal built for us by integrating our ecommerce platform with ShipStation, was the ability for consumers to purchase directly from licensed retailers without even really realizing it was happening. And for us, that was really powerful to be able to provide a seamless, delightful ecommerce experience in a compliant way."
Full logistics control without the manual effort: How ShipStation automation rules and order tags facilitate continued business growth
Finding tools that are compatible with existing processes, easy to use, and that have automation capabilities is paramount when trying to control ecommerce operating costs.
Before ShipStation, Cocktail Courier's fulfillment was a very manual process. It involved endless spreadsheets, parsing orders out, and sending kits to different retailers. The process was time-consuming and it was error-prone.
"When ShipStation became our dropshipping mechanism, we reduced that error percentage greatly because of how we use our automation rules to send orders to the different retailers," said Director of Operations, Ronnie Bertellotti.
Cocktail Courier utilizes ShipStation's order tags in tandem with automation rules to seamlessly farm these orders out to the selected retailers. Different variations and groups were mapped out and rules were segmented into different categories based on each state's regulations.
These tags help identify alcoholic and non-alcoholic kits, packaging requirements, and required delivery services—all without the need for human oversight.
Thousands of orders are dropshipped from Cocktail Courier's Chicago warehouse every month to select liquor retailers around the country, ensuring a compliant last-mile delivery.
Looking to optimize your ecommerce operations? We asked Codal the most important considerations for your tech stack. Here's what they had to say:

1. Scalability
2. Talent Availability
3. Compatibility
Ushering the beverage business into a new decade
The Cocktail Courier team is excited for their tenth anniversary next year, and can't wait to celebrate with their loyal customers and partners. As a direct-to-consumer brand, the delivery experience is everything. And, the team attributes a lot of its success to the tools that have allowed them to optimize, forecast, and accelerate a better customer experience.
Fritz outlined the benefits of using ShipStation and Dropship Manager into three categories:
It helped ensure compliance in a heavily regulated beverage industry.
It helped make sure that Cocktail Courier's team could farm out orders to retail partners in a really efficient way and make sure that no orders were getting lost in the shuffle.
And, it allowed Cocktail Courier to really organize the data and understand how they are working with third-party delivery partners such as UPS and FedEx to deliver their cocktail kits.
"Having ShipStation, and being as effective and efficient as ShipStation is, it allows us to focus on the areas and our strengths," agreed Goldman.
Continue reading below
Interested in adding Dropship Manager to your ShipStation account?
If you are already a ShipStation user, you can add Dropship Manager to your existing account directly from your ShipStation dashboard in Account Settings. If you are not yet using ShipStation and would like to know how ShipStation can improve your dropshipping business, reach out for more info!