How to Choose an ERP System
Published on
September 19, 2023
As your business grows, the systems you use also have to expand with it. Some platforms and solutions you use serve a single function and they can be difficult to scale with your evolving tech stack. This continues until you reach new heights and have to start solutions like an Enterprise Resource Planning (ERP) system. This software can become the backbone of your business processes. ERPs provide businesses with critical resources and features for their back-office processes. If the programs and software you rely on can't keep up with your needs, it might be time to upgrade to an ERP.
What is an ERP System?
An ERP system is a comprehensive software solution that integrates and automates various core business functions. ERPs help coordinate everything from finances to supply chains, customer relationships to human resources, manufacturing to reverse logistics and much more. Your ERP serves as a centralized system that enables your business to streamline operations. They improve efficiency, enhance collaboration, and gain real-time visibility into the entire organization—facilitating data-driven decision-making and driving overall business growth.
Why To Use an ERP
As your business grows, you swap in new tech and applications and remove old ones. This is just the nature of business growth. However, extra software and applications means extra touchpoints, extra tools to learn and train employees on, additional integrations, and if one of these breaks it can grind business to a halt. Your entire operation may be put on pause while your team stands around waiting for everything to come back online. ERPs allow you to consolidate tools, processes, and business operations into a single platform. ERPs are, generally speaking, very stable. Businesses of all sizes and industries use them, and if an ERP platform goes down, its ripple effect can be felt by people across the world. Ultimately, this is why people use ERPs: stability, scalability, and simplicity.
Is an ERP Easy to Use?
If the ERP software isn't intuitive or requires extensive training, this can affect your team's productivity. Be sure the UX/UI makes it easy for your team to enter and use all the critical data stored there. The last thing you want is your team bogged down in a system that's cumbersome to use. If it's too hard to get actionable data from your ERP, you risk missing out on important insights. Don't overlook the learning curve it'll take to get your team up and running in the system. This can correlate directly to how much value you can derive from the system. 
ShipStation has partnered with Jitterbit to create No-Nonsense Guide to ERPs that helps take the guesswork out of understanding and choosing the right ERP system for your business.
When Do You Need an ERP?
For many businesses, accounting software like QuickBooks or Xero can be the canary in the coalmine. When you grow beyond this functionality, it may be time to upgrade to an ERP. Accounting software or other applications that provide a single function are great for small-to-medium businesses. But as you move upmarket, these platforms you've come to know and love can be inefficient, cumbersome, or costly. Common signs that you're ready to take the jump to an ERP include:
Growing complexity: The first sign that you may be ready for an ERP is that you have experienced significant growth or expansion. For instance, maybe you have outgrown the capabilities of your accounting software. An ERP can handle larger volumes of data and more complex operations than just accounting. As your organization grows, ERPs help you manage more than just finances. You can organize and manage more functions for the multiple departments or locations of your business.
Need for integrated processes: If you find that your business processes are disconnected and require manual effort to transfer data between different systems or departments, an ERP can provide seamless integration. ERPs consolidate various functions like accounting, inventory management, sales, customer relationship management (CRM), and more, enabling data sharing and streamlining workflows.
Lack of scalability: SMBs typically adopt new software and applications as they're needed. This goes for anything from accounting software to order management systems. They can work great for years, but there is a limit to what many of them can handle. If you anticipate significant future growth, have already expanded to a larger scale, or are nearing that point, an ERP offers the scalability to accommodate increased transaction volumes, users, and data.
Reporting and analytics requirements: If your business requires sophisticated reporting and analytics capabilities, an ERP can provide comprehensive insights and customizable reporting options. This piggybacks on the scalability issue above. If your operations are spread across many different applications, holistic reporting across departments or sectors may not be possible. ERPs help you gain deeper visibility into all the various aspects of your entire operation.
Industry-specific inventory functionality: ERPs provide broader inventory management features. If your business operates in a specialized industry with unique requirements (e.g., manufacturing, distribution, healthcare, etc.), an industry-specific ERP solution can provide tailored functionality, compliance support, and specific modules relevant to your industry.
Regulatory compliance: As your business grows, compliance requirements often become more complex. If you face challenges in meeting regulatory standards, an ERP can help manage compliance by incorporating built-in controls, audit trails, and automated processes to ensure adherence to industry-specific regulations.
Increased customer demands: If your customers expect faster order fulfillment, better customer service, or self-service options, an ERP can enhance, expand, and streamline your capabilities. It enables efficient order processing, inventory management, and provides a comprehensive view of customer interactions, leading to improved customer satisfaction.
Which ERP Should I Choose
Netsuite, Acumatica, and BrightPearl are three popular ERP that provide functionality and support for a wide range of businesses. These ERPs also integrate with ShipStation to extend parcel shipping functionality. 
Continue reading below
NetSuite is one of the most well-known ERP solutions and it provides many of the features you'd expect from an ERP: inventory management, financials, order management, HR capabilities, etc. NetSuite also provides a range of comprehensive solutions and modular options for businesses new to ERPs. It also provides a network of third-party apps that extend the functionality of its native modules to cater to your business needs.
3 reasons to choose Netsuite:
Retailers will want to dive in on the software's commerce-specific functions, which include POS, CRM, and ecommerce tools, including support for multiple locations, channels, and brands.
There are three basic levels of NetSuite, all in the cloud: SMB, Mid-market, and Enterprise. The mid-market segment is the most common, and most retailers will be looking at the SMB or Mid-market versions.
NetSuite's robust order management features manage order-to-cash processes, including order entry, fulfillment, billing, and collections to help retailers streamline their operations, reduce errors, and improve customer satisfaction.
Acumatica is a cloud-based ERP solution designed to help businesses manage their operations, finances, and customer relationships. It provides modules for financial management, inventory management, customer retention management manufacturing, purchasing and sales, project management, manufacturing, and more. Acumatica's ERP software aims to streamline processes, enhance collaboration, and provide real-time visibility into business operations for improved decision-making.
3 reasons to choose Acumatica:
Acumatica's right-sized deployment is key for merchants. Pricing options allow users to scale Acumatica to their business needs and grow with it comfortably.
Acumatica's Retail Commerce Edition was built for merchants to deliver a consistent customer experience across all sales channels with full integration between online, mobile, kiosk, and in-store service
Acumatica provides additional database flexibility, including the built-in automated backup service and the snapshot feature that generates a fully relational copy of user data at any time.
Brightpearl is an Enterprise Resource Planning (ERP) platform specifically designed for retail businesses. It provides comprehensive functionalities to manage various aspects of retail operations, including inventory management, order management, CRM, accounting, reporting, and more. Brightpearl helps retailers streamline their processes, improve efficiency, and gain real-time insights into their business performance.
3 reasons to choose BrightPearl:
Brightpearl refers to itself as a "Retail Operating System," with connections to the key ecommerce platforms on the market, making it an increasingly popular choice among omnichannel retailers.
Brightpearl has recently added more advanced inventory management functionality, including demand planning, sales forecasting, and warehouse management tools, which expand the platform's usefulness beyond traditional retailers.
Native CRM and POS tools provide critical functionality for retailers.
Talk to an ERP integration expert by clicking the link below!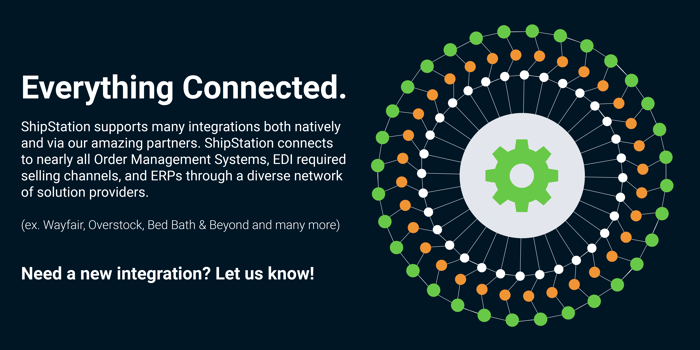 Total Cost of Owning an ERP
Because ERPs provide so many important features, they can be pricey. However, ERPs offer so many different features and services that they can help keep headcount low. Because of how expansive, sophisticated, and business-crucial they become, they can cost a pretty penny. However, ERPs cover a range of needs for many different companies. If you're searching for your first ERP solution, you likely don't need one with all the bells and whistles that a company like Samsung does. As a result, ERPs don't have to always be a $100k annual investment. As ERPs move downmarket, some of their core features can be modularized and used independently—allowing you to pay for only what you need. This allows your solution to scale alongside your business needs. But, whether you need the full suite of features or just a few, it's crucial you make the right choice for your current and future needs. And that's why we're here to help. While ERPs can be quite costly, you can adopt modular or "essentials" versions of ERPs like NetSuite to cut down on costs. However, these measures should not be taken until after you talk to someone at the ERP or a VAR (value-added resellers) who can help you address and diagnose your business needs. As a result, ERPs can cost anywhere from a few thousand dollars a year to over $100k.
Some cost factors to consider in implementing and maintaining an ERP include:
For on-premise ERP: licensing fees, hardware or servers for hosting, IT team to maintain infrastructure, implementation costs
For cloud-based ERP: monthly subscription fee and what they're tiered on, implementation costs
Data volume fee structures
Integration into third-party applications
Fees to ERP consultant or service provider for implementation and customization
Comparing Types of ERP Systems
When evaluating the type of ERP system that best fits your business needs, there are three main categories to be aware of. They all come with their own benefits and drawbacks, but there is generally a best choice for your organization.
On-premise ERP: On-premise ERP software is installed locally on your own hardware and servers. You're responsible for the maintenance and management of it. On-premise systems usually have higher upfront costs and maintenance over time. Software upgrades can be very disruptive to your business.
Cloud ERP: Merchants access the software through any internet connection and web browser. A cloud-based ERP provider takes care of hosting, maintenance and software upgrades. These models usually include monthly payments based on usage.
Hybrid ERP: Since ERPs have been around for decades, on-premise software offerings are moving certain ERP components to the cloud. These are "hybrid" versions. Be sure you understand what components are and are not in the cloud and how that affects performance.
Integration Capabilities
While an ERP system might be the backbone of your business, it isn't the only system used to run a retail or wholesale business. When evaluating systems, merchants should consider how their ERP will integrate to other systems like an eCommerce platform, 3PLs, shipping software, CRM, analytics, POS system, etc.
It's important to understand how your ERP sends and receives data. If your system doesn't connect easily to other systems, it will limit what processes you can automate between them. And this can defeat the purpose of using an ERP. In general, a cloud-based ERP with an open API will be easier to integrate with other apps or platforms. This is true for order sources, any hosted carts, or shipping programs you partner with.
How to Ship Orders with an ERP
While an ERP offers a range of features, services, and benefits, some features are still more effective with an authorized partner of the ERP you use. Luckily, platforms like ShipStation offer a range of parcel shipping and delivery services. ShipStation is customizable with automated shipping features and discounted shipping rates that can help companies of all sizes save time and money. National brands like Cotopaxi use ShipStation for their parcel shipping needs. As you grow, ShipStation provides a scalable shipping that fits your needs. Whether you need ShipStation's web app to manage and create shipments or you just need our shipping APIs to work with your platforms, apps, ERP, or WMS app, we have you covered.
Continue reading below
Podcast
Selling Channels