Why Should A Shopify Merchant Choose ShipStation
Shopify offers some of the best tools and features needed to become a world-class merchant. It's a great platform to sell your products on that doesn't require a degree in computer science to set up. It's customizable, has great support, and has an app store with more apps and plugins than you could ever sort through. If you're looking for a way to sell online—or in-person—Shopify is a great commerce platform that lets you grow and scale your business efficiently.
Merchants selling on Shopify are used to a level of customization, support, and ease. This is why you should consider using a shipping solution like ShipStation. ShipStation gives you shipping functionality with a wide range of features and customization to fit your unique workflow. You can fulfill all of your Shopify or Shopify Plus orders. But you also can ship orders from over 100 other selling channels, marketplaces, order management systems, Enterprise Resource Planning systems, or any other platform you grow to sell or manage your orders on.
As you grow your business to get your products in front of as many customers as possible, you may even start selling on other platforms and growing your business beyond just Shopify. For instance, a lot of merchants sell across a variety of marketplaces like Amazon or eBay too. As you grow, you then may start managing your orders through an order management system like ChannelAdvisor. ShipStation, like Shopify, offers a scalable solution for wherever your business is currently at.
In this guide, we'll go over how ShipStation makes shipping for Shopify merchants even simpler and more affordable. With import automation features, ShipStation can apply your preferred shipping method to orders without even touching them. You can then print all of your labels in batches of up to 500 orders. Everything is communicated automatically back to Shopify or wherever the order originates and ShipStation will send shipment notifications to the customer. You can cut hours out of your shipping each day, manage a warehouse's picking and packing workflow, deal with returns, and grow your shipping internationally. ShipStation gives you the tools to scale your fulfilment, letting you focus more time on growing your operations.
Learn how Real Housewives of Orange County star, Shannon Storms-Beador, used ShipStation to seamlessly scale her health and wellness business into Canada:
Continue reading below
Claim Your Free 60-Day Trial!
Sign up today for full access to ShipStation and start saving.
ShipStation Features for Shipping Shopify Orders
As your business grows and order volume increases, staying on top of outgoing shipments becomes more time-consuming. When businesses first start out, it's likely that orders are processed individually—often within the selling channel and/or carrier platform directly.
However, as your operations and fulfilment strategies mature, this moves away from individually processing orders in favour of a larger, holistic approach. This also helps as you start selling on new selling channels and scale your business. As you refine your shipping workflow, it becomes more difficult to keep everything siloed in a carrier interface or within your individual selling channels. Finding a hub to sort, pick, pack, and ship your orders becomes crucial for staying on top of your order volume. This is where platforms like ShipStation help. With discounted shipping rates, automation processes, and other shipping features, you can simplify shipping for Shopify and other selling channels alike.
ShipStation Simplifies Multichannel Shipping
ShipStation is a shipment management system that helps businesses streamline their order fulfilment process to save time and money. By importing all of your orders into one platform, you can easily view, prioritize, and ship all of your orders regardless of where your customer placed the order. In fact, ShipStation integrates with over 100+ other selling channels, marketplaces, hosted carts, Inventory Management Systems, and more. So, as your business continues to scale, ShipStation will continue to simplify your shipping process.
Discounted Shipping Rates
What good is a shipping platform if it doesn't offer shipping discounts? Luckily, ShipStation offers great carrier rates for ecommerce merchants. With substantial discounts on UPS, USPS, DHL Express, and more, you can start saving time and money—making shipping simple and affordable. With ShipStation, you can save:
up to 45% on your FedEx shipping services
up to 86% on UPS Daily Rates
up to 60% on DHL Express international shipments
and more! (click here to see discounted shipping rates available to CA, UK, and AU merchants)
Continue reading below
Import Automation
One of the key ways ShipStation saves you time is by automatically applying shipping configurations to orders as soon as they import into the system. This is thanks to our automation rules and import automation. For instance, if you know that a customer using your standard shipping option in checkout means "Ship With UPS Ground" then ShipStation can be set up to automatically apply that service to any order shipped with UPS Ground. There are also far more intricate options that you can automate beyond this. You can automatically assign orders to different workers, or send different email notifications on where the order was placed, or even just choose to not import certain orders. You have the freedom and control to use ShipStation the way you want!
Batch Printing
ShipStation's import automation processes enable a simpler shipping process. This is where batch shipping comes in. In ShipStation, you can select up to 500 orders at a time and generate their shipping labels. In fact, the connection between automation and batching is so powerful that a lot of customers barely even use ShipStation! This includes large brands like Cotopaxi that have ShipStation incorporated into their workflow so well, that they only come into ShipStation, select the orders, and batch ship them. So whether you're starting out or a household name, ShipStation fits and can grow with you.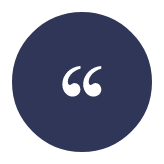 John Eades
"The team loves the batch functionality because it helps them pick and pack orders really easily. They also love hitting the 'end of day' click and seeing that number pop up of how many parcels have gone out."
Simplify Customer Communication and Returns
ShipStation is largely a behind-the-scenes, backend platform that automates and optimizes the fulfilment process for your business. However, there are a few key ways it simplifies your customers' order journey beyond just shipping. It also lets you centralize your customer communication for both shipping confirmation emails, delivery confirmation emails, and return shipping.
Customer Communication
We found that 84% of customers remember delivery most when they think back to ordering online. Since ShipStation shaves off so much from fulfilment time, you can dazzle customers with a great shipping confirmation email. "Wow, that was fast!" they'll say as they open it. ShipStation's email template editors allow you to send high-quality emails created with an intuitive WYSIWYG template editor (with available HTML and CSS capabilities). And you can create branded tracking pages that swap out the carrier tracking page for something customized that is more incorporated with your emails. This helps elevate your brand image to your customers and create a more seamless and transparent delivery process.
Continue reading below
Returns Shipping
Not only does ShipStation help with warehouse shipping, but it also simplifies return shipping. Customers can initiate their own returns with ShipStation's returns portal or you can manage them yourself with our returns shipment tracking. Returns don't have to be complicated. You can manage your returns for Shopify orders or any other platform right within ShipStation to save you and your customers time and money. This also further increases brand loyalty and better reviews with your customers.