ShipStation Joins the Shopify Plus Certified App Program
Published on
October 13, 2022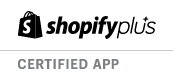 The Shopify Plus Certified App program hand-selects apps that deliver quality, service, and the ability to solve the ever-increasing complex needs of fast-growing merchants. ShipStation has now joined this program.
In the past 10 years, ShipStation has powered unparalleled shipping experiences for tens of billions in GMV – and counting. Tens of thousands of Shopify merchants and thousands of Shopify Plus merchants have fulfilled millions of orders through ShipStation.
This certification marks ShipStations's high standards of quality and service to merchants. It also comes at a critical time when the world is flocking to buy online and when supply chains are increasingly complex and strained. As we've written about before, 86% of consumers agree that a poor shipping experience negatively impacts their perception of a brand.
Shopify Plus merchants can now rest a little easier with a certified ShipStation app in their corner.
What Does This Mean and What's New?
In short, this certification cements our position as a crucial part of a merchant's tech stack. We met the advanced requirements in the areas of performance, security, privacy, and support and we'll wear this stamp of approval as a badge of honor.
Shopify and Shopify Plus merchants share the exact same ShipStation integration. We've recently made this integration even more robust. Here are some of our most recent app enhancements:
In-Cart Delivery Options
You can now show live shipping rates and delivery timeframes at checkout from all your ShipStation-connected carriers. No more concerns about displaying inaccurate shipping rates. Find out how to enable and set it up for Shopify.
Shipment Notification Improvements
ShipStation released major changes to our Shopify integration that improved shipment notification, ship-from locations, and inventory. ShipStation can read the desired inventory location from Shopify to improve your inventory accuracy, save you time, and better support split or combined shipments. You no longer have to manually map your ShipStation Ship-From addresses to your Shopify locations in order to correctly track and maintain accurate inventory counts across multiple locations. Note: to view Shopify stock counts in ShipStation you must still link your Shopify inventory source to your Ship-From locations
Identify Fraud Risk
ShipStation can import Shopify's Fraud Risk Assessment to a custom field to help merchants identify at-risk orders. Run automation rules to tag and put orders on hold for further review to avoid shipping out fraudulent orders.
Shopify Order Tags
Merchants can now map and see multiple Order Tags to custom fields allowing them to further customize their workflows via automation rules and order filters.
New Store Settings
You can now map partially paid orders from Shopify to awaiting payment status in ShipStation
Sync Shopify discount codes to an order's internal notes in ShipStation
Import closed or archived orders into the shipped status in ShipStation
Scaling for Fast Growth
Shopify Plus is an enterprise platform with more than 10,000 brands that have complex and unique challenges and many different tech stacks and order sources.
ShipStation integrates with more than 200 marketplaces, carriers, inventory, and other ecommerce platforms. Whatever the tech stack— whether ERP, EDI, or WMS— ShipStation and Shopify can scale right along with your business needs. Take this from our recent Cotopaxi story:
While brands like Cotopaxi start out selling on Shopify and shipping on ShipStation, business needs scale beyond the tools native to selling channels and shipping software. Having Netsuite allowed Cotopaxi to centralize their reporting, inventory, and bookkeeping.
Having one platform to manage all your shipping is crucial to make the fulfillment process that much more efficient. And that is what the team at BILLY Footwear did. They seamlessly connected their Shopify Plus storefront, EDI integrations, and ShipStation with SAP Business One. This allowed the fulfillment team to view everything in one spot and consistently fulfill all their orders in the exact same way:
"Being able to use scan to verify to ensure that you have the right widget going into the correct box. Then to be able to have it print out to a label printer—it's just made everything really, really efficient."
Work With Solution Providers and Service Partners
Both Cotopaxi and BILLY Footwear worked with ecommerce integrators and agencies. ShipStation's Solution Provider program includes many partners that build on Shopify or can connect ERP platforms, including many of the leading certified Shopify Plus service partners. These ecommerce agencies are curated for their technical expertise to help merchants grow.
Find Your Success
Brands like The Giving Keys and Beardbrand (you may have seen our TV commercial!) have found massive success with ShipStation and Shopify Plus. See how ShipStation helps fast-growing sellers quickly scale and ship efficiently or try it free today.
Podcast
Selling Channels