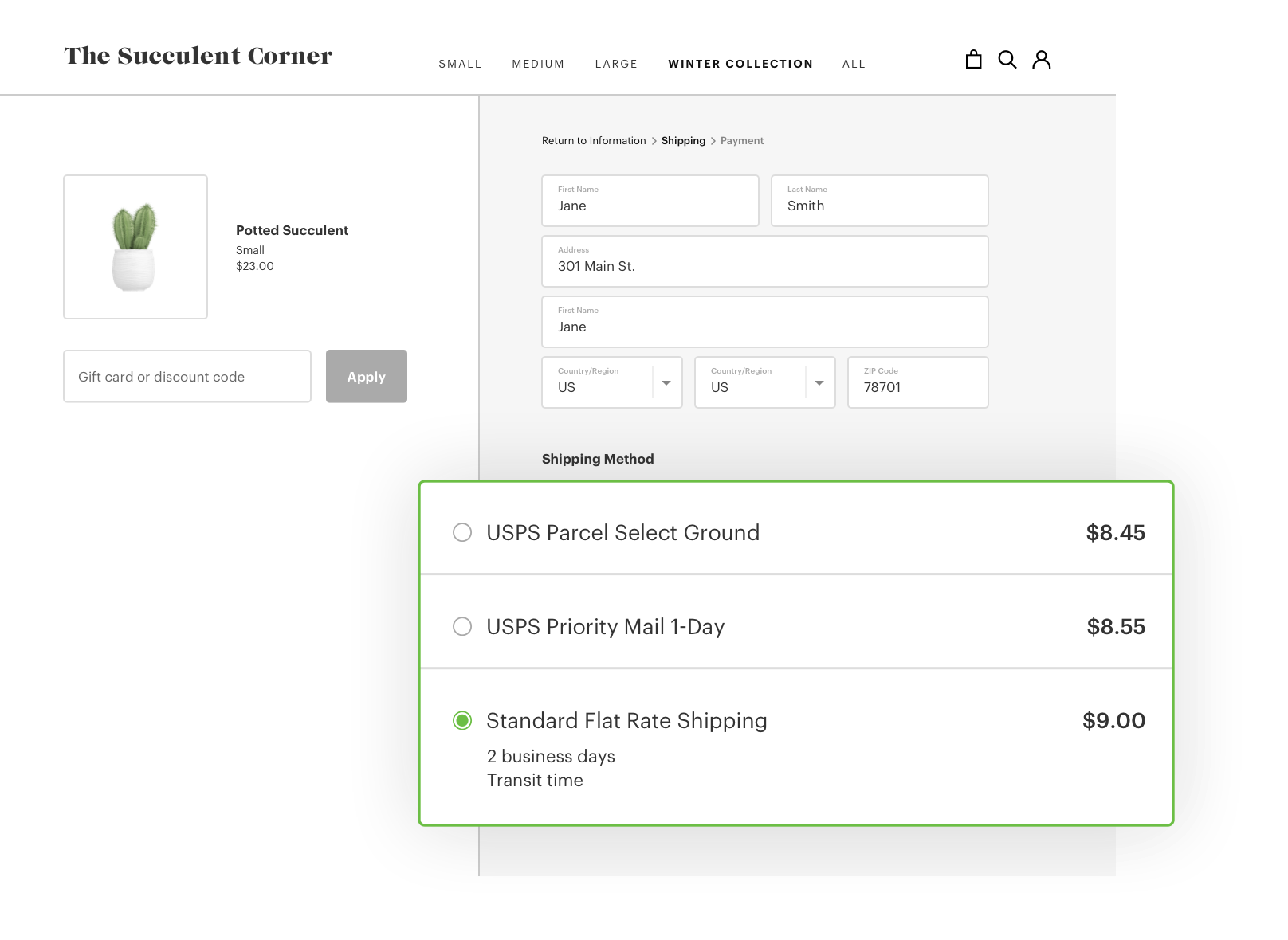 Checkout Rates
Rates can vary depending on what you're shipping and where. ShipStation has an option to let you customize the delivery options your customers see in checkout. Display and adjust live shipping rates to create the best delivery options in checkout.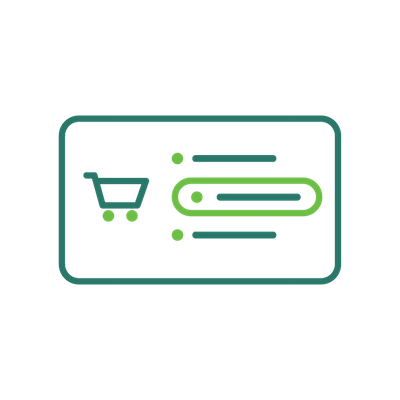 Show live shipping rates at checkout
Adjust these live rates to increase or decrease what customers pay
Eliminate overpaying or underpaying for shipping
Available at no extra cost for all ShipStation accounts connected through Shopify, BigCommerce, Magento, and Wix
Supports both domestic and international orders
Configure live rates or display flat-rate or free shipping options
Show delivery timeframes so your customers know when to expect their orders.
HOW CHECKOUT RATES WORK
Organizing the chaos of shipping can be simple.
STEP I
Add your rates in the ShipStation app.
Log into ShipStation and create as many shipping options as you need. Add the carriers and services you want to include, then select if you want the rate to be live or preset.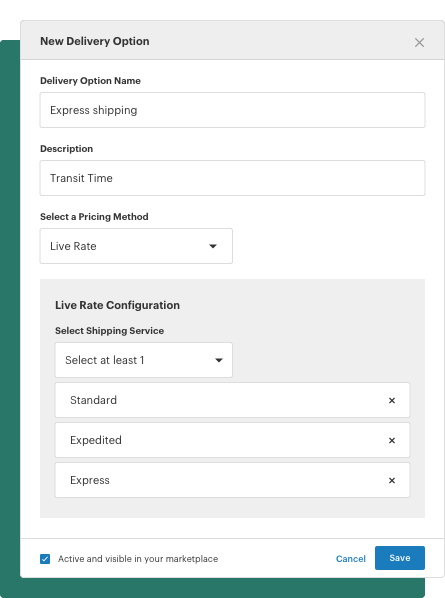 STEP II
ShipStation sends configured rates to display at checkout.
Thanks to our API capabilities, we can instantly confirm your rates with carriers, and make sure they display at checkout.
STEP III
Customer selects a rate at checkout.
Checkout is now easier than ever! You can also adjust the rates at any time – the power is yours.
"I love being able to provide customers my shipping options at checkout. It's more accurate for them and they can save time and money with these options."
Want to learn more about ShipStation?