Over The Moon Dogs
Published on
February 21, 2018
SUMMARY
Janine founded Over The Moon Dogs to handpick the best quality snacks, supplements, and toys for dogs. She uses ShipStation to deliver them right to her customer's door.
Janine Pollard is the founder and solo female business owner of Over the Moon Dogs, LLC. She does, however, have a team of three dogs that help test products and are notorious for unpacking dog treat orders. "Over The Moon Dogs began because of my passion for dogs and dog training." Janine says she competes in just about every dog event out there.
She Has a Passion For Dogs
When a friend asked her if she could teach dog classes, her company was born. "I consider my dogs athletes and one of the things that frustrated me was finding high-quality products to use." After searching for wholesome snacks and durable toys, Over the Moon Dogs expanded into selling handpicked and tested products. "When I look for new products to add to my store, I seek out unique, durable, healthy, quality products because I know those are what I want for my own dogs." Janine supports smaller manufacturers because they meet the quality she wants for her customers.
"I think that something every business needs to do is listen."
For a few years, Janine's business involved vending at dog shows. In 2013, she felt it was time to expand and began to offer her high-quality dog products on her ecommerce site. "I still consider myself new when it comes to e-commerce and am constantly learning," says Janine. Over the Moon Dogs got a new website design in the spring of 2016. She says she listened to customer feedback and wanted to make her online store more user-friendly. That same year, she opened a small boutique showroom.
Saving Time in Dog Years
"I used to use the USPS website to create shipping labels." Janine says that every order took time to hand type in all the order information, and she was paying the full retail cost for postage. "One day I saw an offer from Shipstation and thought it was worth a try. I have never looked back!" Now when she gets an order, all the order data is already in ShipStation. With a few clicks, she prints a packing slip and a shipping label. "I save myself 10 minutes on every order."
"I love the integration with BigCommerce."
"I love the integration with BigCommerce." She says it's really convenient how she can access ShipStation directly from the BigCommerce portal. The direct connection to ShipStation saves her from having to copy and paste tracking numbers. When she ships an order, she has ShipStation set to automatically email customers the tracking information.
Learning New Tricks
"When it comes to running a small business you never stop learning." Janine reads blogs and newsletters to learn how to grow her business. and stays up-to-date with other companies social media to learn how to better engage with her customers. She's really enjoying using Facebook and trying out ads to get the word out. She works with a very tight budget to expand her business. That's why it's important for her to have affordable ecommerce tools like ShipStation to help her grow.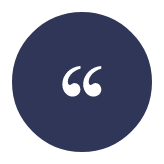 Janine Pollard
With ShipStation, I save myself 10 minutes on every order.