Sole Protector
Published on
July 31, 2014
SUMMARY
Are you a Sneakerhead? Then you should probably check out Sole Protector to make sure your kicks stay clean! Now they use ShipStation to send out their sneaker protectors to Sneakerheads everywhere!
Some of us here are flip-flop all-day every day kind of people, so can you give us a quick breakdown of how your product works?
So basically, we worked with 3M to develop a revolutionary product designed to keep the soles of your shoes clean! A common problem for any sneaker-enthusiast (AKA "Sneakerhead") is having to clean their shoes after each wear. Our product allows the consumer to wear their shoes with basically a force field on the bottom to help them battle common challenges such as dirt, grime, gum, etc. What seemed like a niche problem turned out to be a common problem for many Sneakerheads and the idea took off! When the business needed to grow, this is where ShipStation and the collaboration with Shopify came in!
Have there been any particular struggles in building your business to where it is today? Likewise, do you have any advice for other startups?
The common problem we faced with was product demand and a routine shipping solution. The business could no longer withstand going to the local USPS office and individually pricing each shipment based on the destination. Additionally, we had a nightmare on our hands dealing with tracking numbers and closing orders in our system. As the brand grew nationally and globally, ShipStation offered an all-inclusive solution to meet the growing demand for our product.
How has ShipStation helped you with your business?
The business would have completely shut down if it weren't for ShipStation. The seamless integration with our Shopify webstore gave us a first class solution for our customers! Simple features such as customized HTML shipping notifications, links to shipment tracking, and the suite of shipping options has kept the business alive and thriving. We are now able to offer more shipping solutions and grow internationally thanks to the offerings of ShipStation! Additionally, with the pricing options of ShipStation, it gives new businesses the opportunity to grow and be scalable, without investing in large order management systems all at once.
What's your favorite ShipStation feature?
The number of search features was critical. In our business, we get requests from customers on shipping information but they don't always provide all the information we might need to look at their order. We can usually find them in the system based on the tracking number they provided or email, making responding much easier for us and our Customer Service team.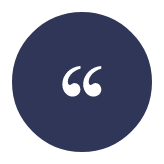 Jason Streeter
The business would have completely shut down if it weren't for ShipStation.