The Bearded Bastard
Published on
April 12, 2018
SUMMARY
Jeremiah creates men's grooming products and ShipStation helps grow his rugged brand, The Bearded Bastard, with batch processing and international shipping.
The Mug of a Businessman
In 2011, Jeremiah Newton couldn't find a wax on the market to tame his trademark handlebar mustache, so he decided to create his own grooming product. Woodsman Mustache Wax captivated his shaggy friends with its impeccable hold and cedar scent. The Bearded Bastard was born in Austin, TX and magic has ensued ever since.
Today, they make men's products for beards, mustaches, and hair along with distinct colognes. They also sell handcrafted bags, apparel, and accessories. The company is passionate about doing things the right way and use natural ingredients. When they looked for an ecommerce shipping solution, they wanted a platform that could stand up to the rough daily use their products could.
Grooming Their Growth
Expanding their product reach, they started selling on new sales channels but nothing was automated at the time. "It was cumbersome and all over the place," says Lauren Winfield, Wholesale and Business Development Manager. "We had to write down dimensions and create custom labels for each order." They use Stitch Labs for multi-channel inventory management. They needed an efficient shipping solution that would connect to their platforms. "It was kind of a no-brainer to switch over to Shipstation. It had all the right integrations that work consistently and efficiently together," Lauren says. "The Stitch Labs integration and automation rules completely changed how we ship."
"We cut our shipping time down by funneling every order through Stitch Labs to Shipstation and then using batching and presets."
"Batching helped us become more efficient," Lauren says. "We're now saving money and increasing efficiency in offering more shipping carrier options." By offering multiple carrier services, like DHL, The Bearded Bastard has increased their global reach. "Shipstation is so international friendly," says Lauren. Something as simple as including photos on packing slips has greatly reduced fulfillment errors for the team. "We've cut our shipping time in half since using Shipstation."
Bettering the Brand
Jeremiah travels internationally to evangelize brand ambassadors all around the world. ShipStation helps him with the logistics with easy ways to project the costs of international shipments. "The shipping calculator is fantastic for a getting a quick estimate," says Lauren. "It helps us make decisions on what carrier and service to ship our packages."
"Our shipping process has improved from being able to customize packing slips to improving efficiency in the actual shipping process."
Branding features in ShipStation have helped tidy up their growth journey. "We love the customized packing slips as well. We have two brands currently and by using the automation rules, we can send customized branding to each customer." With a growing cult status around the world, The Bearded Bastard continues to flourish. For a brand that doesn't settle for substitutions, they're loyal to ShipStation knowing that it will help keep their business sharp and sleek.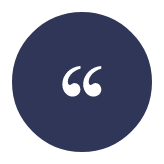 Lauren Winfield
Our shipping process has improved from being able to customize packing slips to improving efficiency in the actual shipping process.